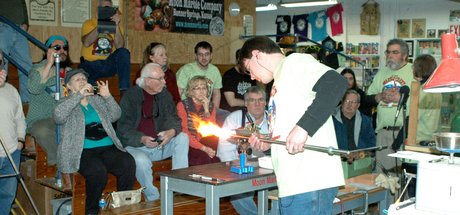 A handful of glass artists and glass art enthusiasts crowded around the workbench at Moon Marble Co. Thursday, watching Cathy Richardson and her son, Colin Richardson, create their unique glass pieces.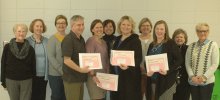 A service organization unique to Bonner Springs and more than 100 years old is making an effort to remind the community that it is still here and ready to help.
Julianne Jackson scored 15 points in Bonner Springs High's 46-38 sub-state victory over the Sumner Academy on Thursday night at De Soto High.
---
In the past few weeks, area dentist Thomas Drake has started what he calls his "own, personal crusade."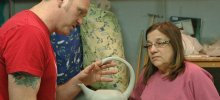 When ceramics artist Trent Freeman creates a custom piece, you might expect there is extra pressure to please his client.
Heard in Bonner
Did you hear?
None of the following really qualifies as breaking news, just a few notes from around town we wanted to make sure you knew about... November 21
The Full Monty
State wrestling reads
February 22
Today's events
Event calendar