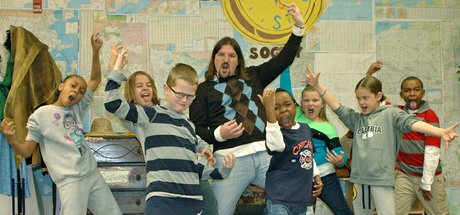 Students at Delaware Ridge Elementary are learning that, as fourth-grader Dominic Allen put it, if you can rock out in the media center, you can rock out at anything.
Westboro Baptist Church protesters reportedly plan to visit Bonner Springs Thursday, and local officials are asking residents to do their best to ignore them.
The Bonner Springs High wrestling team unofficially kicked off its season on Nov. 23 with a dual against Bonner alumni.
---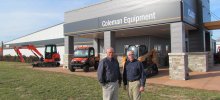 Now in its third generation, a 73-year-old Bonner Springs family business has expanded beyond the city's borders.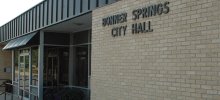 Bonner Springs city officials hope to show that they will do everything possible to address employee concerns fairly and discretely.
Heard in Bonner
Did you hear?
None of the following really qualifies as breaking news, just a few notes from around town we wanted to make sure you knew about... November 21
The Full Monty
State wrestling reads
February 22
Today's events
Event calendar