Road repairs, economic development, animal control and the role of council members were all discussed Tuesday at a Bonner Springs City Council candidate forum.
An animal rescue group says the city may have wasted taxpayer money by taking too long to resolve an animal control issue.
The Bonner Springs boys golf team learned a lot from its seventh-place finish at the state tournament last spring. Coach Steve Miller is hoping that success and experience will carry over as the Braves embark on a new season.
---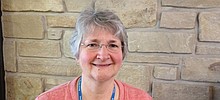 Jane Rink, the new children's coordinator at the Bonner Springs City Library, shares a little about herself in this week's Face to Face column.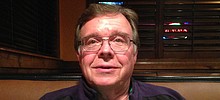 Bob Reeves is seeking re-election to his Ward 3 Bonner Springs City Council seat, running against challenger Jordan Mackey. The following are Reeves's responses to The Chieftain's candidate questionnaire.
Today's events
Event calendar