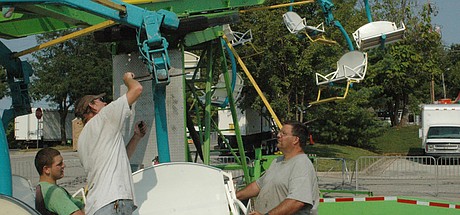 Festival attendees are used to spinning through the air on the Tiblow Days carnival rides at Second and Elm, but this year, they can also zip through the air in Centennial Park.
Basehor-Linwood USD 458 Monday learned it will receive a little more than half of the extraordinary need funding it requested from the state, but Bonner Springs-Edwardsville USD 204 won't receive any additional funding.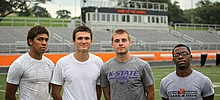 Bonner Springs quarterback Connor Byers was asked a simple question after an early-morning conditioning session on Wednesday at David Jaynes Stadium: "What's been the key for you guys throughout the offseason?" His answer was simple as well. "E and E," he said. "Effort and energy."
---
The Bonner Springs City Council Monday decided it would like to ask voters to maintain the city's sales tax rate beyond 2016, when it otherwise would see a slight reduction.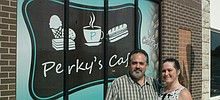 Tracy Smith has a unique way of describing his new restaurant, Perky's Café.