Wedding
Burch and Prestidge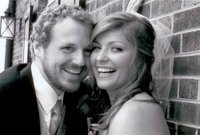 Danielle Rebecca Burch and Jacob Michael Prestidge were married July 11, 2009, at Mildale Farm in Edgerton, with a reception following.
Danielle is the daughter of Burgess and Laura Burch, Bonner Springs.
Jacob is the son of Bruce and Nancy Prestidge, Chambersburg, Pa.
The couple enjoyed a honeymoon cruise to the Caribbean and now reside in Kansas City, Mo.
Anniversary
Dunham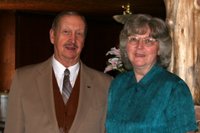 Dr. Jack and Marge Dunham will celebrate their 50th anniversary Saturday, Oct. 3.
They were married Oct. 2, 1959, by George Baugh at Chelsea Park Christian Church in Kansas City, Kan.
Their children — Vienna (Dunham) and Lorne Schmidt, Jackie (Dunham) and David Head, Clint and Catherine Dunham and John Dunham and his wife Susan — invite the community to join them for this special occasion.
The anniversary celebration will be from 2 p.m. to 4 p.m. Saturday, Oct. 3, at the Bonner Springs Community Center gymnasium, 200 E. Third St.
Your presence and a special note to Jack and Marge are the only presents requested.