Wiley appointed district judge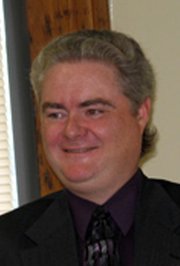 An attorney long involved in the Leavenworth community is Gov. Kathleen Sebelius' pick to be the newest 1st Judicial District judge.
Sebelius on Friday named Dan Wiley to the bench in the 1st Judicial District serving Leavenworth and Atchison Counties.
"Dan's extensive experience in civil and criminal cases, both as an attorney and as a municipal judge, prepares him well for this new position," Sebelius said.
Wiley, Leavenworth, graduated from the College of Great Falls in Montana before earning his law degree from the University of Kansas.
Wiley has been with Murray, Tillotson and Wiley since 1993, primarily practicing domestic relations, employment, corporate, real estate, banking, and personal injury law. He has argued cases before the Kansas Court of Appeals, Kansas Supreme Court and Kansas Federal District Court.
Wiley also serves the Leavenworth area as a municipal judge for the City of Leavenworth and as a district judge pro-tem for the Leavenworth County District Court. He has more than 11 years of judicial experience in Leavenworth County.
Wiley has served as a school board member for USD 453 and also served on the board of directors and as president of the Leavenworth/Lansing Area Chamber of Commerce.
Wiley is a veteran of the U.S. Air Force. He is a member of the Leavenworth County Veteran's Day Parade Committee and this year served as the parade master of ceremonies.
He will fill the vacancy created by the retirement of Frederick Stewart.
Wiley and his wife, Sonia, are parents to two children, Austin, 13, and Christina, 11.