Five questions: Capitol Challenges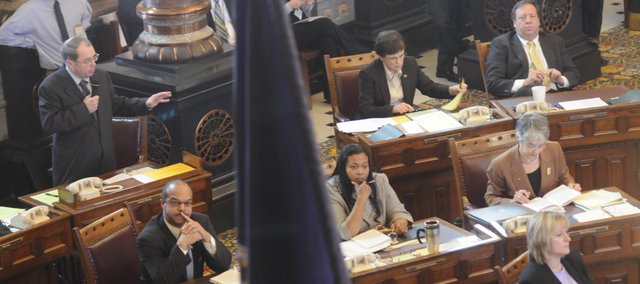 Q: What was one of the biggest challenges you faced in your first year?
A: There were actually two biggest challenges for me. One, was trying to balance the state budget and two, was managing my calendar and the workload. I was in meetings 40-50 hours per week, plus additional hours reading informational material, answering constituent's emails, letters and phone calls.
Q: Any surprises in your first year?
A: Right after the election, it was announced that there would be a $1 billion deficit that state legislators would have to deal with during the 2009 legislative session. That was quite a surprise.
Q: What lessons did you learn?
A: Learning to prioritize my legislative and committee work while never forgetting that I was elected to represent the people of the 5th District.
Q: How do you feel about the work done concerning the state's budget?
A: To help fill the $96 million gap left in the Omnibus Bill, the Senate worked long and hard in the final days of session to pass a revenue bill. These revenue adjustments outlined in Senate Substitute for HB 2365, prevented the state from having to make more drastic cuts to schools, universities and state agencies, all without raising taxes for Kansas businesses and local taxpayers.
I was pleased that the legislature, with help from the Ways and Means Committee, managed to balance the state budget without cutting too deeply into those services which I know local residents, businesses and schools rely upon.
Q: What are you most proud of?
A: I am especially proud of the opportunity to serve on the Senate Ways and Means Committee, which put me at the table in one of the toughest budget debates in recent Kansas history.