Leavenworth girl injured in accident south of Eudora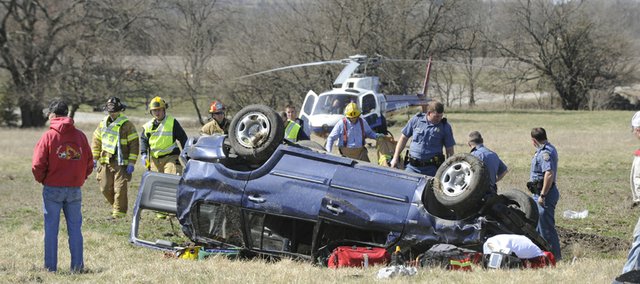 An emergency helicopter transported a 16-year-old Leavenworth girl to Kansas University Hospital following a one-vehicle accident Thursday, south of Eudora High School, authorities said.
Douglas County Sheriff's Sgt. Steve Lewis identified the driver as Lauren Fitzpatrick.
The accident happened about noon in the 100 block of County Road 1061, at North 1150 Road.
Lewis said Fitzpatrick slammed on the brakes for an unknown reason, left the road and hit an obstacle, rolling the vehicle multiple times.
Hospital officials weren't able to comment on the girl's condition.