Stricter building standards enforced in Edwardsville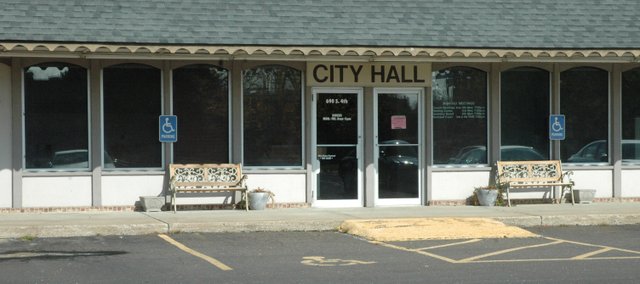 As the Edwardsville Planning Commission continues to update the city's zoning ordinance piece by piece, it was the industrial park that got the attention at Monday's City Council meeting.
Council members approved, 5-0, an ordinance creating an Industrial Park Zoning Overlay District, which would require stricter standards when it comes to the types of buildings allowed to be constructed.
"This issue has been raised several times, some from developers," said city administrator Michael Webb.
Concerns that all-metal buildings might lessen the value of other properties in the area is what Webb said prompted the Planning Commission to recommend changes.
In the new ordinance, developers will not be allowed to build any all-metal buildings. Instead, the standards will allow various styles of buildings, from concrete tilt wall to metal with a façade covering, such as stucco.
Webb said the ordinance would be beneficial to the city in the long run as all-metal buildings do not retain their value. He said if a builder uses a tax abatement on an all-metal building, by the time their taxes come due again, the city would be getting less revenue from the structure.
The concrete structures, or metal buildings with a façade covering, however, retain their value better, Webb said.
Council member Mark Bishop, who is a member of the city's Architectural Review Committee, said the overlay district along Kansas Highway 32, which has similar building standards, has been successful.
"That's what we're trying to achieve," Webb said of the new overlay district.
"I don't think it would deter someone from building down there," Bishop added. "It might even help people be more attracted to the area. Commercial developers like more structure in the planning and zoning department."
Existing buildings would not have to comply with the new requirement, unless a renovation of more than 50 percent of the structure is being done or a building that has sat vacant for some time.
In other business Monday, the council:
• Approved, 5-0, minutes from the Oct. 26 meeting.
• Approved, 5-0, payment of bills totaling $117,939.
• Approved, 5-0, to hire Wendling, Noe, Nelson and Johnson, LLC, as the city's 2009 auditors. The audit fee will be $9,175.
• Accepted, 5-0, the resignation of Kathy Dean from the Edwardsville Cemetery Board.
• Confirmed, 4-0-1, the mayoral appointment of Wayne Snider to serve the unexpired term of Kathy Dean on the Edwardsville Cemetery Board. John Eickhoff abstained from the vote because he said he doesn't know Snider.