Lansing escapee gets additional 10-year sentence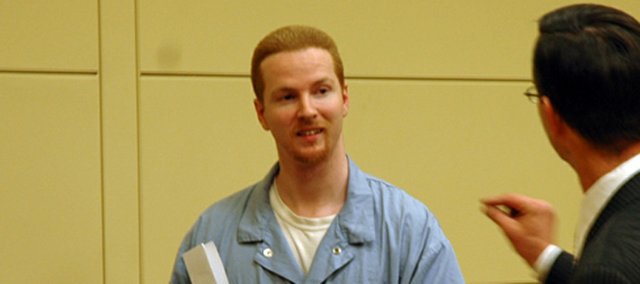 Kansas City, Kan. — A convicted murderer whose 2006 escape from Lansing Correctional Facility was aided by a prison volunteer has been sentenced to 10 years in federal prison for unlawfully possessing a firearm during his short-lived freedom.
John Manard, 30, will serve the federal time consecutively to sentences for criminal convictions in state court on charges of murder and jail break, U.S. Attorney Lanny Welch said Monday.
In February, Manard pleaded guilty to one count of unlawful possession of a firearm after a felony conviction. Co-defendant Toby Young pleaded guilty in federal court to one count of giving a firearm to a convicted felon. She was sentenced to 27 months and released from federal custody in May 2008. She was discharged from state custody in February after completing her sentence for aiding and abetting aggravated escape and introducing contraband -- a cellular phone -- into the prison.
In Young's plea in federal court, she admitted she met Manard in 2005 while he was an inmate at the Lansing prison and she was working for the Safe Harbor Prison Dog program. Manard was assigned to escort Young during her visits to the prison. Over time, they became friends. Young provided with a cell phone and helped Manard devise a plan to escape.
On Feb. 12, 2006, Manard hid in a box inside a dog cage in Young's van and she drove him out of the prison. During conversations with Manard, Young had told him that her husband was a hunter and there were several firearms at their house. After the escape, they went to Young's house, where Manard obtained a .38 caliber AMT pistol and a 9 mm Glock pistol. The two fled the state and were captured 12 days later in rural Tennessee after being spotted at a bookstore in Chattanooga.
According to the Kansas Department of Corrections Web site, Manard was returned to the Lansing prison shortly after his escape, then was transferred to the state prison at El Dorado before being placed in the custody of the Federal Bureau of Prisons, where he remains.