State makes offer to entice Wizards to Village West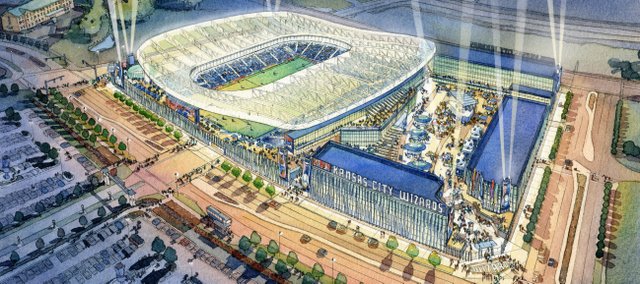 The Kansas Department of Commerce presented an offer Thursday to the Kansas City Wizards and Cerner Corp., in a last effort to entice the project to Village West.
Kansas officials have decided to offer $144.5 million in STAR bonds and $85 million in state tax credits and cash incentives.
STAR Bonds, which have been used in Kansas to create retail areas such as the Kansas Speedway and Village West, is a state-financing program that allows city government to issue bonds that are repaid over a 20-year period using the generated sales tax revenues.
If accepted, a $414 million office complex and soccer stadium would be built in Village West, near the Kansas Speedway.
The office campus will house an expansion of Kansas City's Cerner Corporation and include 4,000 new employees.
The soccer stadium will become the permanent home of the Wizards, a major league soccer team, which has been currently using CommunityAmerica Ballpark — also located in Village West — for a temporary location for the past two years.
The total new development will be worth $414-million with the Wizards stadium accounting for $202.7-million and the Cerner office campus accounting for $149.6-million. There is also a proposed hotel of $14.3-million and a tournament caliber athletic/soccer fields complex at $47.7-million.