Tax abatement to create 10-15 jobs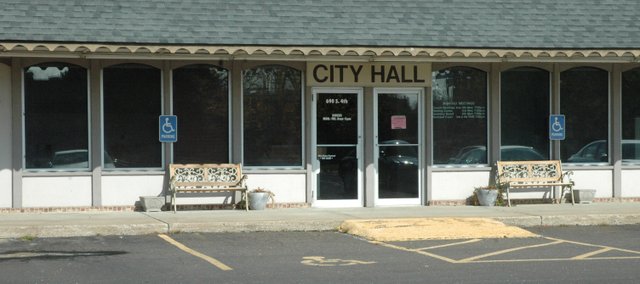 Incentives were approved Monday during the Edwardsville City Council meeting, ensuring the city's newest business would be moving in.
Following a public hearing, council members approved, 4-0 with Craig Crider absent, a resolution and an ordinance establishing a 25 percent tax abatement for five years for Schier Products Company.
"(Schier) agreed to move its manufacturing from Wisconsin to here so long as the city agrees to a five year, 25 percent property tax abatement, which means on their tax bill for the next five years, they will pay 75 percent of what it would have been," said Scott Anderson, the city's bond counsel with Kutak Rock LLP Attorneys.
Schier, which manufactures drain line purity products for the plumbing and wastewater industries, plans to move into the old Cintas building, 9500 Woodend Road in the Edwardsville Industrial Park.
The business is expected to create roughly 10-15 new jobs for the area.
At the March 22 meeting, when the issue was first presented to the council, some concern about the loss of revenue the abatement would create had council member John Eickhoff concerned.
At Monday's meeting, however, Anderson said he went over the numbers again and with the application and origination fees the city would charge the manufacturing business, the city would only be out $100. The origination fee is 1 percent of the value of the project, which is $18,000, and the application fee is $2,000.
In other business, the council:
• Approved, 4-0, minutes from the March 22 meeting.
• Approved, 4-0, payment of bills totaling $152,033.11.
• Approved, 4-0, the final plat for Bank Midwest of Edwardsville West, located in the area south of Kansas Highway 32 and west of 4th Street. The replat proposed breaking the property into two lots, one of which will be developed by Dollar General. Webb said he believed the Dollar General would be open during fall of this year.
• Approved, 4-0, a proclamation for Kansas Exoduster Descendant's Day.
• Heard a report from Webb who said the city's annual clean-up day would be May 15 and volunteers would meet in the City Hall parking lot.