Water Work
New features to be added to wastewater plant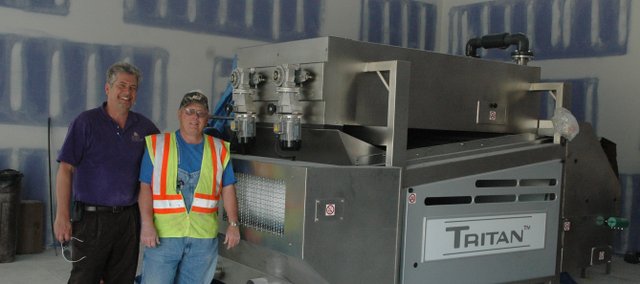 Q: When did work start on the new dewatering building and why was it needed?
A: October 2009 — that's when construction started anyway. The planning was almost a year before that. The existing dewatering equipment is basically within the original Wastewater Treatment Plant operations building … we needed to get the existing belt press out of the operations building due to air quality concerns, health concerns and space. A belt press is a mechanical device that basically squeezes the water out of the wastewater sludge, which is (bio-) solids that we remove from the treatment process.
Q: Besides already having purchased a new belt press, what has been accomplished thus far?
A: The walls are up and the equipment's been delivered. The electricians are there working on electrical, floors have been poured … The main thing I wanted the citizens of Bonner to know … is it's a green infrastructure-type building. It's constructed in what they call insulated-concrete walls, so what they did, they put up … Styrofoam basically, and they pour concrete inside those walls and it's very energy efficient.
Q: What are the benefits of the construction?
A: Well, basically it's replacing existing equipment that is 30 years old and has basically met its life expectancy … It's new equipment. We expect it to last about 25 to 30 years. We hope the building is a 100 year building.
Q: How much money is this costing the city?
A: The total project cost is $900,000. It's being bonded, and that includes the building and the equipment and the design.
Q: When do you expect construction to be completed?
A: We're shooting for about June 1.