Street project begins using federal funds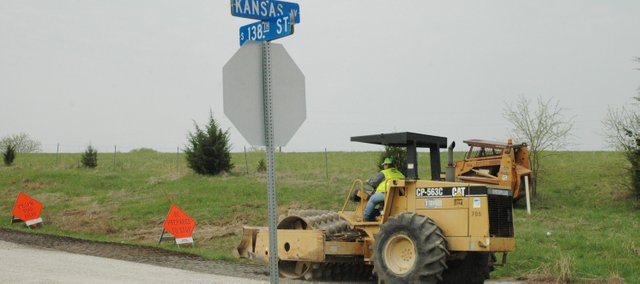 Contractors started work this week on Bonner Springs' newest road project using funding from the American Recovery and Reinvestment Act.
The resurfacing project of 138th Street between Metropolitan and Kansas avenues started Tuesday. Matt Beets, project manager for Bonner Springs, said O'Donnell and Sons Construction of Overland Park, the contractors for this project, expected the project to be complete within four days. Beets said the asphalt portion of the project should begin either Friday or Monday.
During the construction, 138th Street will be closed to thru traffic. Beets said unless someone lives within the construction area, he requested people use other routes around the project area.
Beets said funding for this project is from a federal government American Recovery and Reinvestment Act (ARRA) grant that was awarded to the city in fall 2009. ARRA funds, Beets said, are intended to create jobs and promote investment and consumer spending during the recession.
Before the work, Beets said the road was completely torn up and riddled with pot holes. He said the street was beyond being able to use quick patch products and needed to have its base reconstructed and new asphalt.
The 138th Street project is just one of several Bonner Springs projects that will be using ARRA funds. Beets said phase 2 of the Front Street project is also funded with ARRA funds. Phase 2 includes the landscape and decorative streetlights portion of the Front Street project, which is scheduled to start later this summer by Total Electric, an Edwardsville-based company.