Edwardsville police officer faces sexual battery charges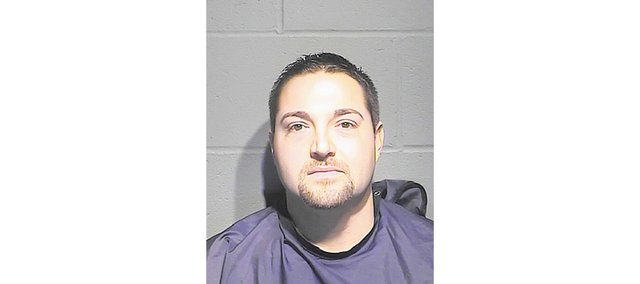 A veteran of the Edwardsville Police Department is facing sexual battery charges in Johnson County.
A felony count of aggravated sexual battery and a misdemeanor count of sexual battery were filed Friday, Dec. 3, in Johnson County District Court against Nathan Daniel Pryer, 31, Lenexa.
Court records indicate the alleged crimes occurred on Aug. 21. Capt. Rob Moser, a spokesman for the Shawnee Police Department, confirmed the alleged incidents were reported in Shawnee but said police there immediately turned the investigation over to the Johnson County Sheriff's Office. Master Lt. Tom Erickson, a spokesman for the Johnson County Sheriff's Office, said the criminal complaint outlining the felony charge said Pryer used force against someone who was unconscious or physically powerless — giving the charge a level 5 severity level.
On the misdemeanor charge, Pryer is accused of inappropriate touching. Beyond that, Chris McMullin, Johnson County chief deputy district attorney, would not release any other information about the case.
Pryer, a Lenexa resident, was booked Saturday, Dec. 4, into the Johnson County Jail and posted a $10,000 personal recognizance bond, records show. His first court appearance is scheduled for 1:30 p.m. Tuesday, Dec. 14.
According to Edwardsville City Administrator Michael Webb, Pryer has been an officer with the Edwardsville Police Department since August 2006 and now is on leave without pay.