July 4 celebration proceeding as scheduled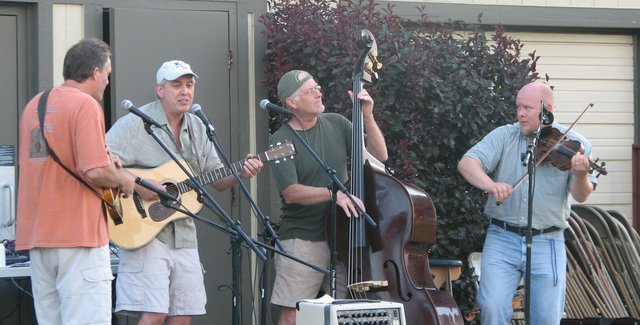 Rain clouds in today's July 4 sky haven't deterred Basehor from kicking off its annual holiday celebration.
Event organizer Chuck Wilderson says the activities are still planned as scheduled with the parade beginning at 6 p.m.
The fireworks show could possibly be rescheduled, Wilderson said, in the event of heavy showers, thunder or lightening, in which case the new date would be July 10.
The schedule of events this year is as follows:
• 5:30 p.m. Food and concessions
• 5:30 p.m. to 8:30 p.m. moonwalk
• 6 p.m. Parade
• 6:30 p.m. to 8:30 p.m. Games and activities
• 7 p.m. to 8:30 p.m. Live entertainment
• 8:30 p.m. Citizen of the Year Award presentation
• 9 p.m. Color guard, gun salute and National Anthem
• 9:15 p.m. Fireworks display
Check back in with basehorinfo.com for updates.