Mayor makes second hospital visit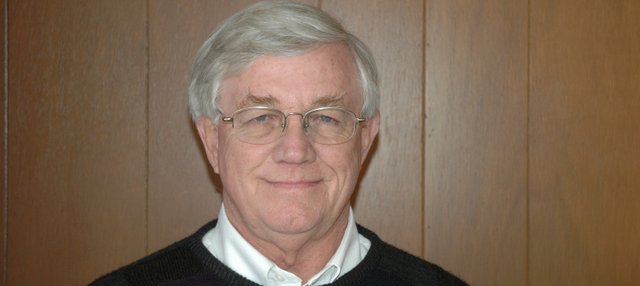 Though he was expected to preside over Monday night's Bonner Springs City Council meeting for the first time since suffering a small vessel stroke in May, Mayor Clausie Smith spent the evening back at the hospital.
During a workshop prior to the meeting, city manager John "Jack" Helin told council members Smith had been asked by doctors to remain at the hospital during a check up Monday morning. "Nothing's happened to him," Helin said of Smith, but he said doctors had wanted to keep him at the hospital for observation after a check up of his lungs.
Smith, who was contacted at the hospital after the meeting, said doctors had found blood clots in one of his lungs. He said he was being given blood thinners to correct the problem, and would be in the hospital for another three to five days.
"I hope to be back at the next council meeting," he said, while noting his disappointment at not having been able to attend Monday night's session. "Again, I want to thank everybody for their concern and the prayers, and we're doing the best we can, and (I) will be back."
Despite Smith's insistence on taking up his mayoral duties again as soon as possible, council member George Cooper told council members they needed to make it clear to Smith that his priority should be taking care of himself right now.
"We should take care of Clausie, he needs to slow down," he said.
Others showed their support for Smith during the regular meeting, as well.
"We were just here rooting for Clausie," said Betty Rehm, Bonner Beautiful Commission chairperson, of the several Bonner Beautiful members who had showed up to the meeting. "That's why we're here, and I'm appreciative of everybody … please pray for Clausie, OK?"
Also on Monday, the council:
• Took a moment of silence for former Bonner Springs public works director Miles Leroy Shipman, who died following a battle with lung cancer on Friday, July 9. More on Shipman can be found on page .
• Unanimously approved the minutes from the June 28 meeting.
• Unanimously approved supplemental claims for city operations totaling $103,254.51 and regular claims totaling $104,296.67.
• Unanimously approved Public Housing Authority claims totaling $2,127.06.
• Unanimously approved the appointments of former mayor Ted Stolfus, chamber of commerce president Marcia Ashford and city council members Jerry Jarrett and Jeff Harrington to the Marion Vaughn Mayor's Award Committee.
• Unanimously reappointed Robert Chadwick to the Convention and Tourism Committee, reappointed Dave Pierce to the Board of Zoning Appeals, appointed Doug Clements to the Board of Zoning Appeals, appointed Dan Carter to the Planning Commission and reappointed Pierce, Malisa Wallace and Craig Stephan to the Planning Commission.
• Unanimously approved a massage therapy business establishment license for Essential Massage, 515 E. Morse.
• Opened the meeting up to public comments regarding the new access to Kerry Roberts Park, which is currently off of Kansas Highway 7. Representatives with the Kansas Department of Transportation attended the last meeting to inform the council that access would need to be changed once K-7 becomes a freeway as part of the K-7 and Interstate 70 interchange project — a long-range transportation project for which KDOT is currently in the process of completing the final design.
KDOT requested the council submit a letter outlining its wishes and those of the Bonner Springs Parks and Recreation Department as to where the new entrance would be, with the submitted letter stating the desire was to have the new entrance on the east side of the park off of Nettleton.
No public comments were made regarding the issue, but the public is invited to make comments online at k7andi70interchange.org.
• Heard the city manager's report. Included in John "Jack" Helin's report was that, due to continued vandalism, removal of the new gazebo on the east side of Lions Park should be considered. Council member Jerry Jarrett told the council the solution wasn't to remove it but to rectify the problem. He said he had taken it upon himself to investigate the issue by going door-to-door asking who was responsible for the vandalism, which included graffiti.