Area teachers to get crash course in animal conservation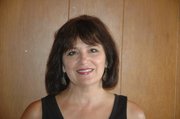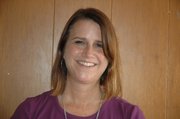 Two local educators are heading off into the wild.
Bonner Springs High School science teacher Cindy Hayes and former BSHS chemistry teacher Jacci Leib will leave Sunday, July 25, for a three-day, all expenses paid excursion in the Wild Animal Park of the San Diego Zoo through the zoo's Institute for Conservation Research.
There the two will study wildlife conservation in the hopes of bringing back lessons they can share with their students.
Leib and Hayes say they were chosen out of hundreds of teachers throughout the country through essays they submitted to the institute outlining how they would use what they learned.
Hayes said her essay had focused on the green efforts she had been and would continue to be instilling in her students. Leib, who recently lost her job with the district, said her essay had been focused on one of the methods she had used to bring her lessons to life in the classroom: storytelling.
"In teaching, the kids hang on your every word when you're telling a story from experience," Leib said. "And so I said (in my essay) so much of teaching has to do with the stories that we tell, that I felt I would have some heartfelt stories that would really encourage kids to listen and learn about conservation."
On the trip, Leib and Hayes will be learning about animal conservation through field and lab work and hiking through the zoo's Wild Animal Park, which is a wildlife preserve where animals roam free. But the two educators won't only be learning through hands-on activities.
"On the list of things to bring we have to bring our own sleeping bag, pillow, bug repellent, towel, (etc.) …" Hayes said, listing out the necessary items they will need as they are expecting to rough it on the majority of the trip by sleeping in tents in what Hayes said would hopefully be a "safe spot" among the animals at the park.

A self-proclaimed "city girl," Leib said this experience would provide a challenge all its own.
"I kind of like it when I don't know for sure what's next," she said. "I've seen so many movies … of scientists being in the field really experiencing what the animals are doing and learning about them. I'm thrilled to be in those shoes, obviously."
Hayes said though she was somewhat nervous about what to expect, she was excited at the same time — especially at what kinds of stories and lessons she will come back with to tell her students.
"When I get back, I should have stuff readily available for use in biology and science topics," Hayes said. "(I think we're) going to be more aware of what's going on globally, as well as here in the United States (following the trip)."
Leib expects herself and Hayes to work well together during their time in San Diego since, as she said, "I'm really good at the math and she has so much experience going green and (with) animal conservation."
And if the noise of wild animals keeps her up at night? Well, Leib says, "I'll just sleep when I get back."