Wyandotte County voters buck statewide trend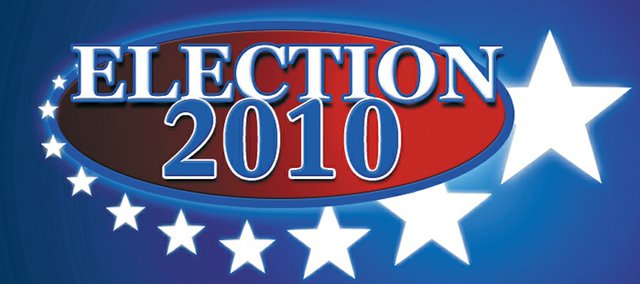 Wyandotte County voters have given the upper hand to Democrats in almost all races, according to unofficial results in Tuesday's elections.
But despite the Democratic sweep here, the votes weren't enough to stop a Republican landslide across Kansas. Republican candidates won every statewide office, all four Kansas congressional offices, the U.S. Senate seat and a solid majority of seats in the Kansas House.
In the race for U.S. Senate, Democrat Lisa Johnston came out on top in Wyandotte County, earning 18,475 votes. Jerry Moran, Republican, earned 11,771 votes in Wyandotte County. Moran, however, breezed to victory with more than 500,000 votes statewide.
Stephene Moore, Democrat candidate for the 3rd District U.S. House of Representatives, also drew the most votes in the count, taking in 19,075 over the 11,214 votes received by Kevin Yoder, Republican candidate for the same seat. Yoder, however, won the overall vote, 134,436 to Moore's 87,530.
Tom Holland claimed the victory for governor in the county, beating out Republican Sam Brownback with 19,083 votes. Brownback received 11,296 votes. But Brownback easily won statewide, with more than 460,000 votes.

Incumbent and Democrat Secretary of State Chris Biggs also had the most support from Wyandotte County voters, with 18,752 votes over the 11,706 votes earned by Republican challenger Kris Kobach. But Kobach will be the next officeholder, defeating Biggs with about 430,000 votes.
Incumbent and Democrat Steve Six carried the race in Wyandotte County for attorney general, with 20,978 votes. Republican challenger Derek Schmidt lagged far behind with only 9,236 votes. Schmidt, however, won statewide with about 400,000 votes to Six's 310,000.
And in the race for state treasurer, Democrat Dennis McKinney held strong in Wyandotte County with 20,667 votes over Republican candidate Ron Estes' 10,072 votes. Estes, however, had the last laugh, claiming victory with 420,000-plus votes statewide.
Democrats didn't claim victory in every race, however, in Wyandotte County. Voters in all six Wyandotte County precincts were strongly in favor of keeping Owen Donohoe in his 39th District Kansas House of Representatives seat, casting 352 ballots in his favor. Joe Novak, the Democrat, claimed 270 votes. Donohoe won the seat with a total of 6,420 votes to Novak's 3,950 in the district that stretches into Leavenworth and Johnson counties.
But those in the 36th District favored Democratic candidate Kathy Wolfe Moore for a seat in the Kansas House of Representatives, with voters in 19 precincts out of 19 total handing her 2,082 votes. Republican Earl Freeman received 1,829.
The unofficial results also show that the majority of voters in 111 total precincts reported favored preserving the right of a person in the state of Kansas to bear arms (Constitutional amendment question 1), with 25,806 voters for the amendment and 3,945 against it.

The majority of voters in 111 precincts also voted in favor of ensuring a person with a mental illness would have the right to vote (Constitutional amendment question 2), with 18,534 voting for the amendment and 10,774 voting against it.