Neighbor: Kim Mitchell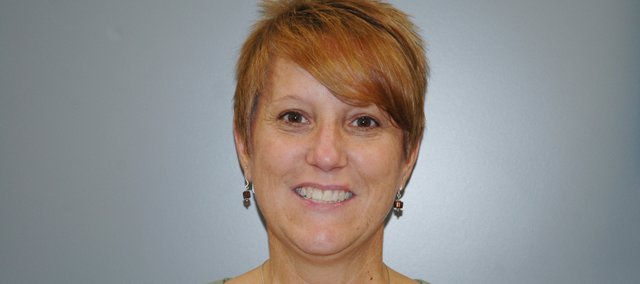 Occupation: Principal at Bonner Springs Elementary School
Family: My husband, Jim, is a special education teacher and track coach at Bonner Springs High School; my daughter, Whitney, is a fourth-grade teacher at Glenwood Ridge Elementary; my son-in-law, Ben, is a research assistant at Kansas University Medical Center; my daughter, Cassity, is a senior at Kansas State University; and my son, Nate, is a junior at BSHS.
Place of birth: Garnett
Q: When did you move to Bonner Springs, and what brought you here?
A: My husband and I were new teachers in the Kansas City area in 1983 and were looking for a community that had a small-town feel. Bonner Springs fit the bill!
Q: What's the biggest risk you've ever taken?
A: I loved being a teacher and thought that was what I would do all of my adult life. It was a risk leaving teaching and trying administration, but it has been very rewarding and I learn something new everyday.
Q: What's the best piece of advice you've ever been given?
A: Love the life you're in and make each day count.
Q: What three things would you want people to know about you?
A: I am a very positive person, I love and have deep respect for my family, my friends and this community, and I love to have fun!
Q: What did you want to be when you grew up?
A: A teacher, of course!
Q: What's your ideal vacation spot?
A: Table Rock Lake in Missouri. It really is the best place to relax and have fun.
Favorites:
Song: Anything by James Taylor
Color: Red
Food: My mom's fried chicken and mashed potatoes