Tiblow Days 2010 Mayor's message: 'Your city is in good financial shape'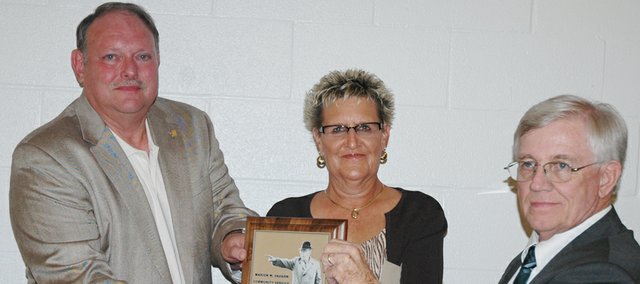 Despite an economy that had produced lowered property valuations and other financial challenges, Bonner Springs is holding its own, Mayor Clausie Smith says.
Photo Gallery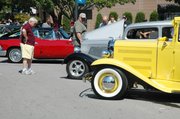 Tiblow Days 2010
The 31st anniversary of Tiblow Days was Aug. 26 through Aug. 28 in Bonner Springs.
"Ladies and gentlemen, your city is in good financial shape," Smith proclaimed Thursday during his State of the City Address at the annual Mayor's Banquet.
The banquet serves as the annual kickoff to Tiblow Days and was attended by a large audience that included Bonner Springs City Council members and other city officials, in addition to retiring U.S. Rep. Dennis Moore, D-Kan., and state Sen. Kelly Kultala, D-Kansas City.
Smit also shared updates of different areas of the city, reporting the long-awaited Kump Avenue project would be done by year's end and visitors to the new Bonner Springs City Library had totaled 189,184 in its first year at its new location.
Appreciation for Bonner Springs' continued success must go to those who call the city home, Smith said.
"We thank you for your support, we thank you for your volunteer time, we thank you for being residents of Bonner Springs," he said. "It is a distinct honor to serve as your mayor."
Guest speaker was Kansas Secretary of State Chris Biggs, who talked about the importance of being accessible to constituents and transparency in government. He talked about facilitating an environment in which many different varieties of voting machines continue to be available for use at the local level.
"We have some vendors that are growing very powerful," Biggs said. "And I'm very concerned that if we're not careful in the near future we could have a situation where the vendors are telling the state and telling the counties what their elections are supposed to look like, instead of the other way around."
Also on the evening's agenda was a speech from Bruce Coleman, president of the Bonner Springs Rotary Club, which co-sponsored the Mayor's Banquet. Coleman acknowledged those who donate their time and talents in the city.
"I am constantly amazed when I think of all the volunteers and community service that goes on in Bonner Springs," Coleman said. "Bonner may not be unique but I certainly think it's special … The Rotary Club is pleased and honored to be part of this event and be part of this community."
As in previous years, the night wasn't complete without the presentation of the Marion Vaughn Community Service Award, which this year went to husband and wife Don and Vicky Wheeler. The Wheelers are the 33rd recipients of the award. Former recipients include Bonner Beautiful Commission chairperson Betty Rehm in 2000 and Edna Kloepper in 1986.
In a short speech, the Wheelers shared how unimpressed they had been with Bonner Springs when they originally moved to the city from Lawrence a number of years ago.
Still, "we came to love our small community," Don said.

Looking out over those in attendance at the banquet, Vicky added, "And look at all the wonderful friends we've made."