Public hearing to be Tuesday on Deffenbaugh landfill expansion plans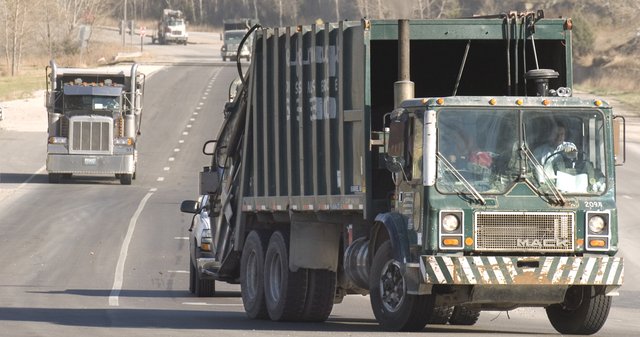 Members of the public will have a chance to comment on a proposed expansion of Deffenbaugh Industries' landfill during a hearing Tuesday in Shawnee.
The Kansas Department of Health and Environment will conduct a public hearing on the proposal at 7 p.m. Tuesday at the Shawnee Civic Centre, 13817 Johnson Drive.
An informational meeting at 6 p.m. will precede the public hearing. At the informational meeting, KDHE personnel will answer questions regarding the landfill in what is being described as an informal setting.
According to KHDE, Deffenbaugh wants to increase the permitted site's disposal capacity from 73 million cubic yards to 86 million cubic yards. The currently permitted area of the facility is approximately 850 acres with 409 acres permitted for disposal of solid waste. The area targeted for expansion would overlap past disposal phases on the east, south and west.
The Johnson County Commission has certified that the proposed expansion is consistent with the county's solid waste management plan. The city of Shawnee has certified that the proposal is consistent with local land use zoning requirements.
Tuesday's public hearing will provide a format for individuals to make formal comments, which will be recorded. KDHE will subsequently respond to all formal comments in writing.
KDHE officials advise that anyone wishing to comment on the proposed facility who cannot attend the hearing should submit written statements by 5 p.m. Friday, Jan. 14, to Sam Sunderra, Kansas Department of Health and Environment Bureau of Waste Management., 1000 SW Jackson, Suite 320, Topeka, KS 66612-1366, via facsimile to (785) 296-1592, or via e-mail to ssunderraj@kdheks.gov. Comments postmarked by Jan. 14 and received within one week will also be considered.
After consideration of all the written comments received during the public notice period, KDHE will make a final decision on whether to issue the permit modification.