Mertz, Dysart deny recall group's accusations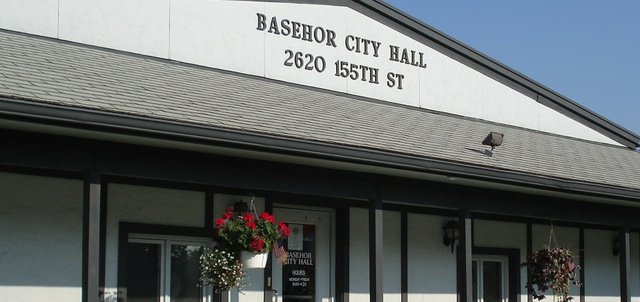 In public statements released Tuesday and Wednesday, Basehor City Council members Dennis Mertz and Iris Dysart denied that they violated state open-meetings laws as was alleged in a recall petition created by Basehor residents last week.
Both statements said the council members had discussed actions by former city administrator Mark Loughry in a legally permitted executive session with the rest of the council during a Sept. 12 work session, a week before they voted for Loughry's firing. The council met in executive session for 20 minutes at the conclusion of that work session to discuss matters protected by attorney-client privilege.
The recall petition, sponsored by Basehor residents Trudy Stonacek, Maureen Weiss and Wendell King, had accused Mertz, Dysart and council member Fred Box of having illegal discussions regarding Loughry's firing outside of public city council meetings.
Dysart told the Sentinel Wednesday morning that the allegation was false, and that she and other council members were always careful not to violate open-meetings rules.
"I've never been in the same room as Dennis and Fred, except for the city council," Dysart said.
In Mertz's statement, released Tuesday afternoon by the county clerk's office, he listed several prior instances in which he said he had lawfully discussed violations of city policies with others, though he did not specify who had committed the violations.
Mertz wrote that in late July he had told Basehor Mayor Terry Hill about city employees who had violated "city procedures" involving expenditures of city funds and that he would work to dismiss the employees if the violations continued.
He also wrote that during the council's Aug. 15 meeting, he asked Hill in open session about some of the alleged policy violations. During that meeting, Mertz asked about unspecified concerns he had about the city's purchasing policy and about an employee who had incurred roaming charges while using a city-issued cell phone in Canada.
And on Aug. 31, Mertz wrote, the Leavenworth County Sheriff's Office told Mertz that it was launching a criminal investigation into possible city policy violations by unspecified city staff, along with the Kansas Bureau of Investigation.
Leavenworth County Undersheriff Ron Cranor said Wednesday that the Sheriff's Office was not participating in any investigation involving the city of Basehor's government, but he knew the KBI was. KBI officials said they could not discuss whether an investigation was occurring.
Mertz, contacted by the Sentinel on Monday, declined to comment on the recall petition outside of his formal statement.
Box on Tuesday also offered an explanation for his statement in a Sept. 22 Sentinel story that he knew the motion to fire Loughry was coming. He said that it was not because he had discussed the matter with Mertz and Dysart outside of a council meeting, but because Hill earlier that month had showed him the portion of Loughry's contract that included a handwritten addendum allowing fully paid health insurance for his family.
"That's why I said I knew it was coming," Box said, "because I knew what they'd done was wrong."
Dysart said Wednesday that she wasn't sure what would happen with the recall effort, but she said the recall group had no proof for its accusations.
"I'm disappointed that it's come to this," Dysart said. "I never would have expected anything like this."