Preparing the bird: Experts talk turkey for Thanksgiving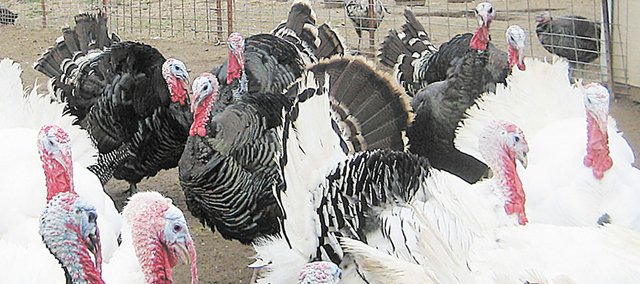 With Thanksgiving coming up Thursday, we turned to the people at Butterball (butterball.com) for answers about turkey, the centerpiece of the traditional Thanksgiving dinner.
Q: How long will it take to thaw my turkey?
A: We recommend thawing your turkey in the refrigerator in its original wrapping. Place it on a shallow tray on the bottom shelf and allow one day for every 4 pounds of turkey.
Q: I don't have days to thaw my bird in the refrigerator. What now?
A: If you don't have time to thaw in the refrigerator, use the cold-water method — completely submerge the turkey, breast side down, in cold water. Change the water every 30 minutes to hasten thawing and allow about 30 minutes per pound of turkey.
Q: How much time should I allow to roast my turkey?
A: Using a flat rack in a shallow open roasting pan, 325° conventional oven, you can expect the following cooking times: For a 7- to 10-pound unstuffed turkey, it will take about 2½ to 3 hours. For a 10- to 18-pound unstuffed turkey, it will take about 3 to 3½ hours. Stuffed turkeys will require additional time.
Q: How do I know when my turkey is done?
A: The best way to tell if your turkey is ready to eat is with a meat thermometer. A perfectly done turkey will reach 185°F in the thigh, 170°F in the breast and 165°F in the stuffing, if you stuff your turkey.
Q: How long can I keep my turkey once it is cooked?
A: If you've cooked a turkey, wrap leftovers and refrigerate within two hours. Finish the leftovers within two to three days of refrigerating.