Don't forget the 'thanks' part of Thanksgiving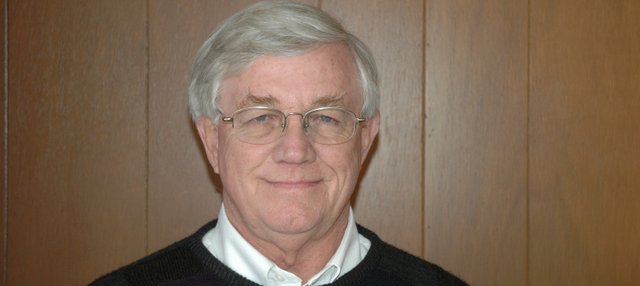 Happy Thanksgiving weekend! There was a time when Thanksgiving weekend was the start of the Christmas shopping season. It was the beginning of a hectic, hurried four-week rush to Christmas. Now, Christmas advertising usually starts about Labor Day weekend, picks up steam after Halloween and is in full swing by early November.
I know how hectic that Christmas can be. In fact, Thanksgiving weekend was one of the busiest times when we were in the newspaper business. Since the office was closed Thanksgiving, it was a short work week and in addition we put out two special sections with several other area newspapers. One was a basketball section and the other was a holiday gift guide. The day after Thanksgiving was always a busy work day.
So, what's on schedule for the weekend? Of course there will be the traditional big Thanksgiving dinner. This will be a good one for us because our children alternate years going to the in-laws and this is our turn. For Jean it is a hectic time. It always amazes me how much planning goes into a great family dinner. It certainly is a big job.
Someone asked what I did when it came to cooking and I do have one job – keep out of the kitchen and don't sneak samples of food. In general, I can handle that, well with the exception of an unguarded cookie.
There are lots of great sporting events on television during the Thanksgiving weekend. When I was young, you had football but now there are a great many college basketball games, too. A lot of people are surprised that sports has almost always been part of the Thanksgiving celebrations. According to a couple of books, the Pilgrims and Indians had a variety of contests. Football has certainly been part of the celebration. In fact, in the 1920s and 1930s, many high school rivalry games were played on Thanksgiving morning and were finished in time for dinner. The practice stopped during the World War II era to allow for more family time.
Now we've talked about a lot of Thanksgiving events except the most important one – giving thanks. This was brought home to me when a man I know said he was thankful for going to work every day. He said after a couple years of unemployment work was a blessing.
This started me thinking about how much I have to be thankful for, including some things I took for granted. I'm thankful I can sign my name and type. I'm overjoyed that I can drive and button my shirt. In fact, I cannot think of very much that I'm not thankful for. Being sick reminds you of how really lucky you are. Now I find joy in the smallest of acts. In fact, maybe I'm most thankful for being alive and able to enjoy the world around me. And I'm glad that I can still be useful and active in the community.
Certainly I plan to have a great Thanksgiving weekend with family, food and football. But in the midst of all the events, I will take time to give thanks for what I have and for the great country I live in. Please join me in being thankful for life.
I hope you have a great holiday and if you are traveling, please be extra careful and arrive back home safely.