Time to Winterize: Prepare house now for season's onset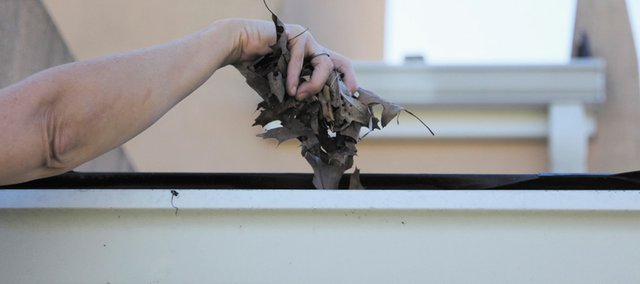 Q: We already keep our thermostat set low. How else can we save money on heat?
A: The federal government's Energy Star program cites air leaks as a primary cause of heat loss, which can cost you up to 10 percent of your annual heating bill. Top-quality, exterior-grade caulk should solve the problem for years to come.
Q: What should I do to my house's exterior before winter sets in?
A: Extend the time between major exterior repainting projects by touching up any painted surfaces that have cracks, chips, or blisters. Clean the area thoroughly and sand lightly. Apply top-quality exterior paint to keep your siding and trim looking new. When repainting your house, spend a little extra on high-quality paints, which last years longer than bargain-priced paints, saving you time and money in the long run.
Q: What if I find areas with water damage?
A: Replace cracked and rotted wood trim with synthetic trim that's virtually impervious to moisture and insects. Made from plastics and wood fibers, today's synthetics come in an array of sizes, shapes and textures, and they are readily available at many home improvement centers. They come either primed or pre-painted, and they are easy to work with and install.
Q: What can you tell us about preparing house's roof for the winter?
A: In the fall, cleaning gutters is a must to prevent clogs, backups and winter ice dams.
Q: What about my water outlets outside?
A: Disconnect hoses to prevent outdoor spigots from freezing and cracking, which can cause major leaks and require hours of time to repair. While you're at it, be sure to drain your garden irrigation system to avoid leaks and busted sprinkler heads in the spring.