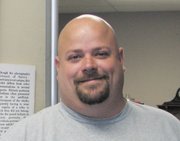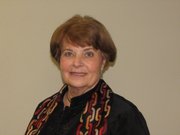 Related document
A group of Basehor residents is seeking the recall of Basehor City Council members Dennis Mertz and Iris Dysart, accusing them of violating the Kansas Open Meetings Act in connection with their surprise Sept. 19 vote to fire former city administrator Mark Loughry.
Leavenworth County Attorney Todd Thompson late last week approved an application to circulate recall petitions for Mertz and Dysart.
If the Basehor residents sponsoring the petition can collect the necessary number of signatures, the city could have a recall election for the two council members within the next three months, Leavenworth County Clerk Janet Klasinski said.
If the effort to recall either council member is successful, Mertz or Dysart would be the first elected official ever to be recalled in Leavenworth County, Klasinski said.
A group of Basehor residents submitted the application for the recall petitions last week, Klasinski said, and Thompson determined their application cited sufficient grounds for recall for the effort to proceed.
The petition submitted to the county lists three Basehor residents as members of a committee seeking the recall: Trudy Stonacek, Maureen Weiss and Wendell King.
The residents' petitions allege that Mertz, Dysart and council member Fred Box had discussions connected to Loughry's firing outside of a public meeting, which would violate the Kansas Open Meetings Act.
Stonacek told the Sentinel on Monday that the three members of the recall committee, all residents of the Falcon Lakes subdivision in northern Basehor, had started working on the effort shortly after the city council voted to fire Loughry in September.
The three residents thought that meeting minutes and reports in the Sentinel had indicated an open-meetings violation by Mertz, Dysart and Box, Stonacek said.
"It appears that there had been prior discussions, outside of the meeting," Stonacek said. "That's the entire basis of this recall."
The residents submitted petitions for the recall of Mertz and Dysart and not Box, she said, because statutes would not allow for the recall of a majority of the city council all at once.
Stonacek said city council members owed it to Basehor residents to discuss their decisions openly, and they had not done so before firing Loughry.
"That is their responsibility as an elected official, to provide for an informed electorate," Stonacek said. "And when there is not discussion, open discussion, at the meeting, that can't happen."
Mertz, contacted by the Sentinel Monday evening, declined to comment on the recall petition.
The Sentinel's attempts to contact Dysart on Monday were unsuccessful.
Box said Monday that he, Dysart and Mertz had never discussed city business outside of council meetings.
"Absolutely not," Box said. "I haven't talked to anybody."
Box said Basehor City Attorney Shannon Marcano had advised council members not to make any comments regarding Loughry's firing.
Arguing that Mertz, Dysart and Box had violated open-meetings laws, the recall petitions cite that Dysart called for a vote on Loughry's firing at the council's Sept. 19 meeting without discussing the issue at all. It also notes comments Box made in a Sept. 22 Sentinel story that Mertz's motion to fire Loughry did not surprise him, and he "knew it was coming up."
Thompson said his approval of the petition had nothing to do with whether the allegations against Mertz and Dysart were true. Thompson had to determine only that, if true, the allegations would qualify as grounds for a recall vote under state law.
State law allows for a recall petition for election officers in the case of a felony conviction, "misconduct in office or failure to perform duties prescribed by law."
To prompt a recall vote, the recall committee will need petition signatures from a required number of registered Basehor voters by late January, Klasinski said. On the petition to recall Mertz, they will need 124 signatures; for a vote to recall Dysart, they will need 193. The number of signatures required, dictated by state law, is determined based on the number of total votes cast for Basehor City Council candidates in the year the member was elected.
If enough residents sign the petition, the recall of the two council members would go to a majority vote of Basehor residents, Klasinski said.
Stonacek said the recall group would move quickly in its attempt to get enough signatures for a recall vote. She said she was optimistic that the recall group would find the signatures it needed, and that Basehor residents would vote to recall the council members.
"I do think that there is enough support for this effort," Stonacek said.
If either council member were recalled, Mayor Terry Hill would appoint a replacement member to finish out his or her term, just as he would in case of any vacancy on the council.
Mertz was elected to the council in 2009, and his term runs until 2013. Dysart was elected in 2003 and has been re-elected twice, most recently in April of this year. Her term runs until 2015.