Basehor to send surveys to Sewer District 3 residents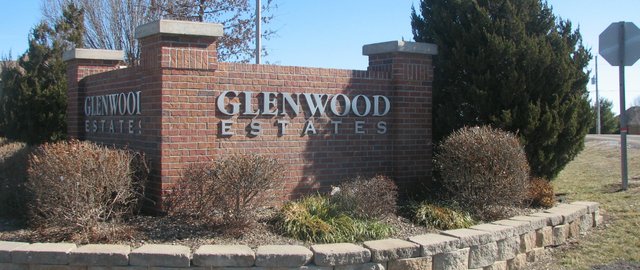 Glenwood Estates residents Monday night told Basehor City Council members they'd had no voice in determining their fate. Now they will, council members say.
The city council decided Monday, by a 5-0 vote, to send a certified mail survey to residents of Sewer District No. 3 asking if they would submit to a voluntary annexation in return for paying the sewer connection fees and monthly sewer rates normally charged to city residents. The council will hold off on a decision on residents' fees until October, members said.
The vote to send the survey followed a suggestion by council member Travis Miles that the city charge current in-city connection fees and in-city sewer rates — but only for Sewer District No. 3 residents who agree to a voluntary annexation by the city. That suggestion would reduce willing residents' connection fees by nearly $1,000 per household, to $3,450, and also would charge them the same sewer rates that Basehor residents pay, rather than 150 percent of the regular rates, as the Glenwood residents are paying now.
In the council's motion to send the surveys, Miles was charged in working with city staff to create the forms. He said he planned for the surveys to lay out for the Glenwood residents exactly what they would be giving up and what they would be gaining by agreeing to be annexed: what the differences in their property taxes, sewer rates and connection fees would be.
"We're looking to provide more information to Glenwood Estates or Sewer District No. 3, so that they can make an informed decision," Miles said.
According to the council's motion, made by council president Dennis Mertz, the council will examine the survey results at its October work session and regular meeting. The decision followed comments from several Glenwood Estates residents during the meeting's public comment session. Many of the residents said they felt they'd had no say or vote in the process of decommissioning their lagoons and connecting them to Basehor's sewer system.
"We just felt like we were left out in the dark," Dave Freeman, president of the subdivision's homeowners association, said.
Glenwood resident Joan Robinson said that, if they'd had a choice, the sewer district residents likely would not have chosen the method Basehor chose to connect them to the city's system: a gravity feed system designed to allow for future growth in nearby undeveloped areas, rather than a less-expensive force main system.
"If I were to pick this, I would have picked the least expensive route, and I would've let the people behind me figure out how they were going to connect," Joan Robinson said.
Several Basehor residents, though, said the council should keep in mind that it represents the city's residents, not the Glenwood residents.
"No matter how you feel about the plight of these poor people, they are not the people who vote for you," former council member Jim Washington said. "They are not the people who pay taxes in this city."
Also Monday, the council:
• Voted down, 3-2, a motion from Breuer to add a section of Donahoo Road from Kansas Highway 7 to 141st Street to its list of street improvements to be considered in the city's 2013 budget. Box, Dysart and Mertz voted against the motion.
• Approved, 3-2, a site at 155th Street and Basehor Boulevard, also bordering Hickory Street, as the council's preferred location for a future city hall. Breuer and Miles voted against.
• Approved, 5-0, the submission of four possible projects to the Kansas Department of Transportation in an application for funds from KDOT's Corridor Management Program: the addition of a deceleration lane on U.S. Highway 24-40 at 150th Street; improvements on 155th Street from 24-40 to Wolf Creek Parkway; improvements on 158th Street from 24-40 to Wolf Creek Parkway; and improvements on 170th Street into the Honey Creek subdivision.
• Approved, 4-1, the submission of three possible street improvement projects for funding through the federal Transportation Investment Generating Economic Recovery (TIGER) program: 155th Street from 24-40 to Elm Street; 158th Street from 24-40 to Parallel Road; and 142nd Street from 24-40 to Parallel. Breuer voted against. The council then voted, 5-0, to add 147th Street from 24-40 to Parallel as an alternate submission.
• Agreed, 5-0, to pay Green Acres Lawn & Landscape to re-seed and water along properties affected by construction on 150th Street in 2010, with a budget of $10,000.