Neighbors: Jonetta Mellott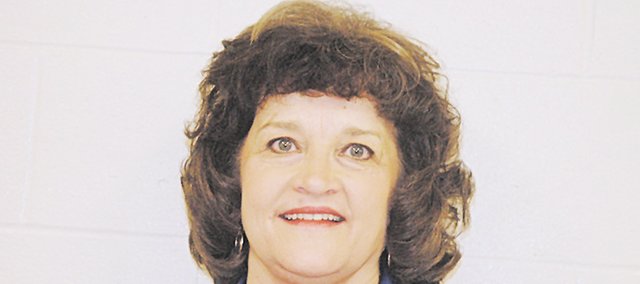 Occupation: Assistant branch manager/assistant vice president for Bank Midwest in Edwardsville
Place of birth: Bonner Springs
Family: Husband, Garrett; sons, Daniel (Anastasia) and Geoffrey (Allison); one grandson and another on the way
Q: When did you move to Edwardsville and what brought you here?
A: I lived in Bonner Springs until I got married, and then moved to Edwardsville. I have lived in the area all my life.
Q: What's the biggest risk you've ever taken?
A: I am not a risk taker.
Q: What's the best piece of advice you've ever been given?
A: My parent always told me to treat people as you would like to be treated, and if you do not have anything nice to say, then please do not say anything.
Q: What three things would you want people to know about you?
A: I love being a wife, mother and grandmother. I take pride in our area communities of Edwardsville and Bonner Springs (I love the small-town atmosphere). I am a photo fanatic. My little digital and I take hundreds of family and fun photos.
Q: What did you want to be when you grew up?
A: I wanted to own a farm and have lots and lots of animals.
Q: What's your ideal vacation spot?
A: Italy. We went there on our 30th wedding anniversary and I could not believe all the amazing history that I saw.
Favorites:
Song: "Joy to the World (Jeremiah Was a Bullfrog)," as recorded by Three Dog Night
Color: Turquoise
Food: Anything my husband prepares.