Five questions: They buy gold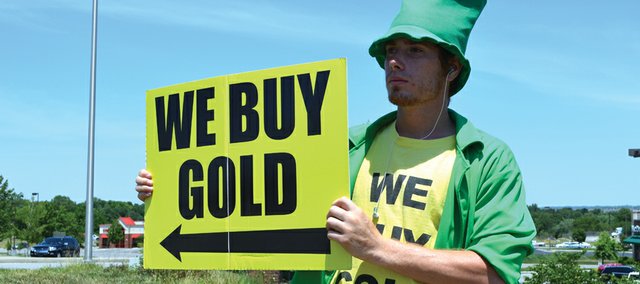 Retail outlets that pay cash for gold have been proliferating. We Buy Gold LLC, for instance, has opened seven Kansas locations. Behman Zakeri, the business's chief executive, explained the trend.
Q: What is driving the opening of these outlets that buy gold and other precious metals?
A: Simple, it's because of the high prices of gold and silver over the past few years. People can now sell gold jewelry they bought in the '70s, '80s and '90s and sometimes triple or quadruple what they paid for it.
Q: Do you expect this service to continue, or are the stores temporary?
A: For many, it's just temporary while prices remain high. For us it's different. … We are providing the public with a much-needed service where they can convert unwanted precious metals into cash for fair prices. This service was always needed and just took the price spikes for people to recognize it.
Q: Is the value of gold at a record high?
A: Gold is around $1,620 an ounce, down from last summer's record high of about $1,900 an ounce. Gold prices have soared because people have recognized it's one of the only safe places to invest their money.
Q: What types of gold pieces do most people bring in to sell?
A: We see just about anything from gold jewelry and coins to dental gold and gold dust.
Q: How do you determine the value of the pieces the public brings in.
A: We have a three-step process that we go through to test each piece that is offered to us to determine our buy prices. Our buy prices are a percentage of spot (prices) based on the market value for precious metals each day.