BSHS

grads Jones, Pichardo gearing up for the next level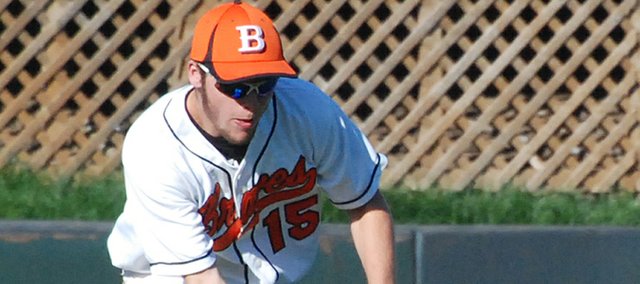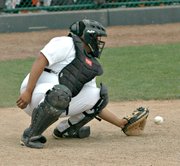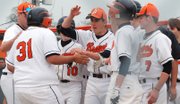 Two Bonner Springs graduates are looking for opportunities to move on to the next level of their baseball careers.
Shawn Jones was one of the players who showcased his talent at the Kansas Baseball Coaches Association All-Star game in Manhattan last Thursday.
"It felt good to be noticed in at least my region in Kansas, that someone was paying attention to all of my hard work that I put into this season," Jones said.
In the game he finished 1-for-4 with a run scored in the All-star game.
"He was very impressed with the level of talent there by the way he was acting," Bonner Springs coach Scott Lero said. "He was excited to be around that level of talent."
Earlier in the month, Jones was named to the 4A All-State team as an outfielder. He ended the year as the Braves' leader in three major categories with a .439 batting average, .468 on-base percentage and .614 slugging percentage.
His 25 base hits were also third in the Kaw Valley League for the season.
"He was easily one of the top two or three outfielders on the field," Lero said.
The other player for Bonner Springs that received recognition by KSHSAA was designated hitter Gonzalo Pichardo who finished with a second-team accolade.
With a 5-16 record, the Braves showed improvement throughout the year, but having these two players appreciated will show some changes to Bonner Springs baseball culture.
"I think it's a sign of what's going to start happening in Bonner," Lero said. "They're deserving of it."
The Braves lost to St. James Academy at the regional quarterfinals on May 14 by a score of 3-2 in Eudora.
Both Jones and Pichardo will play in the RBI Showcase at CommunityAmerica Ballpark on Saturday in order to get a few looks by college scouts.
The players will get an evaluation before the game during a workout and then will play a game at the home of the T-Bones. Jones had a few opportunities for soccer at local colleges, including Johnson County Community College, but decided to go after a baseball scholarship. Pichardo is looking to do the same at this event.
Jones said he was looking at Johnson County Community College and Neosho Count Community College for a possible place to play next fall.