They do not compute
Not all view Web, other tech tools as advances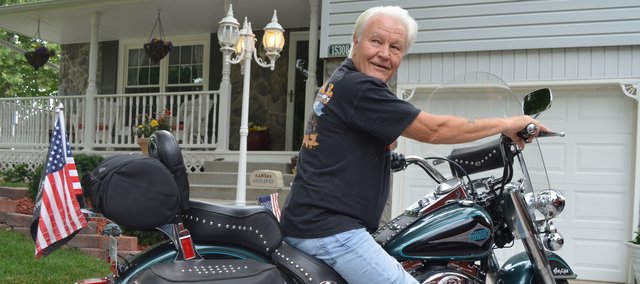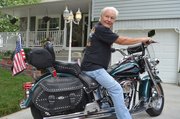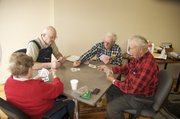 Data gap widening
Residents without Internet access can still get most information they desire from public agencies. But as the offline population dwindles and online communication tools proliferate, the data gap between those with and without computers is widening.
That means some information is now provided by request only, and some isn't available at all to those without computers or smartphones.
"Individuals who do not have access to a computer can request information from their school or at the district office, and a paper copy can be provided," said Leigh Anne Neal, the Shawnee Mission school district's associate superintendent for communications.
But recognizing the scope of the computer-savvy public it serves, the district has "focused on moving our communication paperless where we can, but retaining printed options that go out more broadly on a limited basis."
Delivered to every home in the district three times a year, "Inside: Shawnee Mission" is an example of the district's effort to keep patrons apprised of news and events via hard copy. Examples of data exclusive to those with Internet or texting capabilities include board meeting agenda packets and school emergency and weather alerts.
Gordon Davis, an information specialist with the Johnson County Area Agency on Aging, said it relies on frequent mailings and telephone conversations to keep the county's computerless seniors informed about support services it provides.
"But in today's world, certain publications and certain information are now only available online," he said.
That sends many people to the library, where staff can help patrons access online information and, better yet, teach them how to use computers, Davis said. But despite the fact that computers could open whole new worlds for seniors largely confined to their homes, many decline to adapt by dint of resources or resistance to change, he said.
For others, "the library has become the place for people to test something like the Internet, Facebook or ebooks" and then purchase it for home use, said Kim Beets, director of the Bonner Springs City Library. It offers 24 computers with public Internet access.
The Johnson County Library system offers 362 computers with Internet access across its 13 branches, said Marsha Bennett, community relations manager. Job seekers are among the many patrons the computers attract, she said, because many employers now accept online applications only.
In addition, most state forms required to qualify for and remain on unemployment are completed online.
People of all ages and income levels rely on the Bonner Springs library's computers, Beets added. And that information fuels the library's own communications policy.
"We continue to do a lot of our traditional print stuff, marquee signs, word of mouth," she said. "There's probably not anything we put online that we wouldn't communicate by other means."
In 1812, a group of English textile workers known as Luddites destroyed new laborsaving equipment threatening their livelihoods.
Two hundred years later, the term "Luddite" survives, with a broader definition as one opposed to technological changes — such as the Internet.
According to internetworldstats.com, only 21 percent of the North American population does not use the Internet — meaning no email or Facebook, no Skyping or surfing. Statistics for Northeast Kansas were not available. But a search using old-fashioned means identified a few residents of the region doing without modern communication advances for reasons ranging from financial to philosophical.
Tom Steele, 67, of Basehor said he steers clear of the Internet due to concerns over privacy and his own temperament.
"I go to the library once in a while and fiddle on their computer," the retired grocery hauler said. "If I get mad there, I won't tear it up. But if I had a laptop at home, I'd probably throw it."
During one brief period after an employer stopped mailing pay stubs, Steele recalled, he began using a computer at work to access payroll data.
"You had to change your password every 30 days, and the third time you hit the wrong button it would kick you out," he said. "I finally said, 'Heck with it, I'll go to the bank for the information.'"
But even if computers were hassle-free, Steele would have little use for them.
"As far as people paying their bills by Internet, that's about the dumbest thing going," he said. "Someone got hold of my wife's Social Security number, and we ended up having to put a credit lock on."
Being able to see grandkids live on Skype would be "cool," Steele acknowledged, adding that he could "see a whole world of advantageous things, like genealogy, you could look up on the computer."
"But it just doesn't fit my category," he said. "My daughter and son-in-law use their smartphone to find out what restaurants are closest to them and how many calories are in this or that. I say, 'Just go eat.'"
According to Steele, he has an "antique" cell phone, which doesn't text or take photos. And he's dreading the day the battery wears out, forcing him to upgrade.
"I just have no interest or patience for stuff like that," Steele said. "I'd rather ride my motorcycle, work in the yard and spend time with my family."
Andra Gonzalez, who lives at the Bluejacket Lodge Apartments in Shawnee, said she prefers to communicate the old-fashioned way — through letters, landline or face to face.
While working on one of the 100 lap robes she donates each year, Gonzalez chatted recently with neighbor Cena Burge, who rued the fact she could no longer afford Internet service. Burge, a Christian Scientist, said she especially missed online church programs and the ability to look up things like recipes.
"If I need a recipe," Gonzalez said, "I go to the library and find a cookbook."
A retired nurse, Gonzalez used to use a computer in the clinic. But she doesn't miss the learning curves associated with annual updates of the operating system — "It used to be called Windows," she said.
Like Steele, Gonzalez also has security concerns. Her son's bank account was tapped to the tune of several thousand dollars by a hacker, she said.
But Gonzalez's main reason for remaining offline, she said, is that "there are better things to spend time and money on."
Viola Schlup, who lives east of Baldwin City, said she hasn't needed any innovations since marrying Truly Ernest Schlup and moving to a new home decades ago.
"We had a refrigerator, a black-and-white TV and an inside bathroom," Viola said. "No, I take that back. I still had to beat a path until I got pregnant with our first child and we moved to a house with a bathroom."
Truly Ernest, 83, and Viola, 71, don't have the Internet or even cable or satellite dish for television reception.
"We get (channels) 4, 5 and 9, which is more than we need," Viola said. "I do have a cell phone in case I go out and have a breakdown. But as far as the Internet, we don't need it, don't want it, not going to get it."
The Schlups prefer to spend their free time playing cards, watching a little TV and playing with their Pomeranian, Tinkerbelle.
"My children all have the Internet, and I think it's good for the right things," Viola said. "But take all these men who think they're talking to 14-year-olds who are actually talking to detectives. That destroys families."
Like one of the Schlups' children, Michael Repp of Nieman Chiropractic in Shawnee uses the Internet in his business. But like older Luddites, Repp said he didn't like the interpersonal direction of modern communication.
"I don't tweet or Facebook, and I don't have an iPhone," Repp said. "I'm 'so 29 seconds ago' — which, by the way, is my least favorite commercial slogan."