Basehor church breaks ground on new building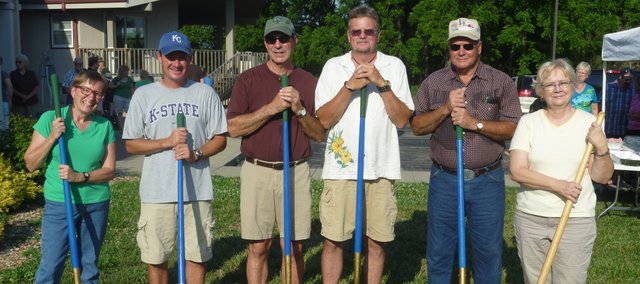 Basehor United Methodist Church broke ground Sunday on a $439,000 new building.
The building will contain a fellowship hall and nursery space, and the church will use it for children's programming, youth group meetings, dinners and other events, said the Rev. Claudia Bakely. The church aims to have the building ready by the end of the year, she said.
"We have been growing rapidly and have needed the extra space for a couple of years," Bakely said.