Candidate questionnaire: Thomas Koch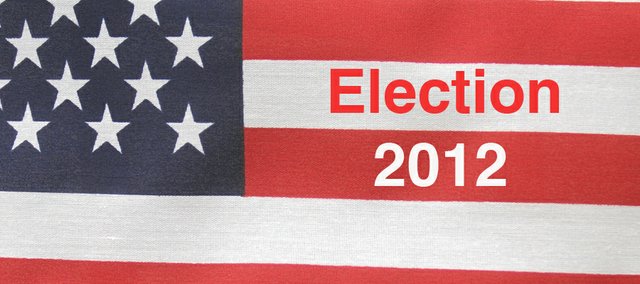 The Koch File
Thomas Koch, Democrat
Age: 50
Occupation: Maintenance supervisor
Married: No
Children: None
Religion: Christian
Experience: 3.5 years on the Leavenworth Waterworks Board, 2 years teaching, one year as a supervisor, President of Kiwanis, President of Crossroads Youth Center, 7 years owner of a bookstore, two years owner of a Laundromat, ten years with the City of Leavenworth Parks Department, board member of Kiwanis, board member of the Pine River Food Coop, 3 years as Treasurer of the Leavenworth County Democrats
Education: Bachelor's degree in math, minor in economics, University of Minnesota, 1985; master's degree in economics, University of Nebraska, 1990; two introductory courses in sociology and anthropology, 1991; North Iowa Area Community College, two courses, payroll accounting and sociology of social problems, 1999.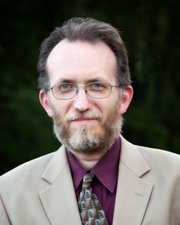 Q: Why did you decide to run for county treasurer? What would be your top priority if elected?
A: With the retirement of our current treasurer, Janice Young, there is an opening. First, I believe that voters should have a choice and second that my education would be better used as County Treasurer than in my current job. If elected, my top priority is to see to the continued smooth running of the Treasurer's office, and looking for ways to save the taxpayer's money. When my own supervisor retired last year, I was promoted to take his place, and almost immediately had to get through a very busy time with a limited staff. We immediately had the Haunted Havens event, and then a safety inspection, and then quickly the Christmas season began with all the decorating and parties that entails. Because two of us had been promoted, we were short two people on a six person staff. Still, I managed us through that and have saved the taxpayers money in supplies and labor costs.
Q: How does your experience qualify you for this office?
A: My candidacy is based more on my education than my experience. My college degrees in math and economics should make me a capable Treasurer. Still, I also have leadership experience on the Leavenworth Waterworks Board, Kiwanis, the Pine River Food Coop, and Crossroads Youth Center, as a teacher, and as a supervisor in my current job. Owning my own business helps me understand and appreciate businesspeople, and gives me experience in working long hours. During my seven years as a bookstore owner, I often worked two jobs. I was full-time at a factory and then six days a week at my store. My work experience gave me more experience working long hours too. After I closed my store, my next job had twelve hour shifts. At the Community Center, it has been routine for me, especially now that I have the supervisory responsibilities, to work the extra time needed to get the job done.
Q: What are the biggest challenges facing the treasurer's office?
A: Lately it has been the new computer system imposed on them by the government in Topeka. It has not worked well, leading to delays for the taxpayers and requiring additional staff for the treasurer's office. However, the new treasurer will not take office until next October, so by then there will likely be new challenges. At the Community Center where I work there are regular challenges of just trying to get everything clean and make sure people have an enjoyable event, challenges that I manage almost every day. As a math major, I am trained in problem solving and as a hard worker, I put in the time and effort to get the job done well.
Q: Are there any areas in the treasurer's office you would like to improve?
A: I have known the current treasurer now for more than 10 years. Janice Young has been an amazing volunteer in Kiwanis. She has many years of experience working for the treasurer's office, and also many years as treasurer. It will be a challenge just to fill her shoes, much less try to improve anything. I am also not a person who likes to fix things that are not broken. Being new to a situation, I would need to make sure I understand the processes and history before I change anything. My experience has taught me that often there is nothing new under the sun. That people will suggest improvements without understanding that their ideas have already been tried and found to not work well and have in fact already been rejected in favor of the way things are done now. So I would seek input from the others in the treasurer's office and the retired treasurer before making any significant changes. Yet at the same time, I also believe that every little bit counts, that even a penny saved is a penny earned, and small improvements may be possible.
Q: Why should voters select you instead of your opponent?
A: First, I know very little about my opponent. So I have campaigned mostly on my own best qualities - education, hard work, and community service. I have two university degrees, in math and economics, and a work history of putting in long days of hard work, as well as volunteering for Kiwanis, the Salvation Army and Crossroads Youth Center. I believe education is key. When you are sick, you visit somebody with a medical degree, not somebody who has worked closely with a doctor for three years. When you want electrical work done, you find somebody who is educated as an electrician, not somebody who has only worked closely with an electrician. Further, while I have not worked at the Treasurer's office or even for the County, I am not somebody just out of college who has zero experience. I have two years experience teaching, and over a year of supervisory experience. I have three years experience as an elected official on the Leavenworth Waterworks Board. I have leadership experience as a board member of other organizations. I have nine years experience running my own businesses. I have 10 years experience working for the city of Leavenworth, including two promotions.