Police identify Halloween vandals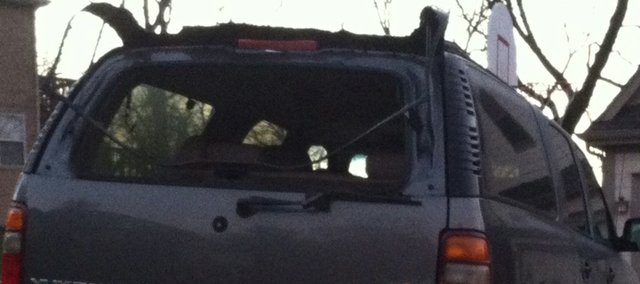 Two Bonner Springs teens have been charged in municipal court for vandalism in the late hours of Halloween night.
Lt. Rick Schubert said Andrew Rock and Robert Jones, both 18 and Bonner Springs residents, were charged in municipal court Friday for discharging a non-powder propellant gun and criminal damage to property for allegedly using an airsoft pellet or BB gun to shoot out windows in two homes and multiple vehicles, with the count currently standing at 45. Schubert said police continue to receive reports of damage.
Police stated they first began receiving reports of the vandalism around midnight Thursday. The vandalism was not contained to a specific neighborhood, with reports from all around the city.
A few residents were able to give a description of the vehicle the men were driving in, allowing police to track them down.
Jones and Rock have been released on bond, Schubert said.
No injuries were reported from the vandalism. Residents experiencing damage may contact the police department at 913-422-7800.