Candidate questionnaire: Andy Dedeke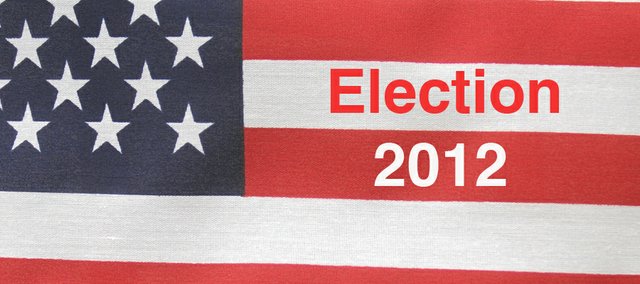 Q: Why did you decide to run for this seat? What would be your top priority if elected?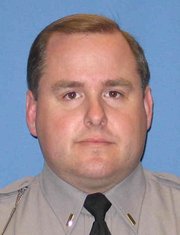 Andrew (Andy) D. Dedeke, Republican
Age: 41
Occupation: Captain, Leavenworth County Sheriff's Office
Married: Wife, Wendy
Children: 6, 3 of whom are foster children.
Religion: Lutheran
Experience: 20 consecutive years with Leavenworth County Sheriff's Office (Deputy, training officer, unit supervisor, division commander, administrator)
Education: Associate's degree in Law Enforcement from Kansas City Kansas Community College, 1992; FBI's Law Enforcement Executive Development Seminar; Kansas Police Administrators Seminar; Southern Leavenworth County Leadership Development Class
A: I want to continue serving the citizens of Leavenworth County as I have faithfully done the last 20 years. I have a deep sense of responsibility and commitment to my community. Leavenworth County is my home and I have vested interest in working to ensure this is a safe community served by a professional office.
The sheriff's office belongs to the citizens of Leavenworth County and the community's perspective serves as a compass for our organization. Opening a dialogue and soliciting the community's participation and input is what I hope to improve upon. The success of this office will be accomplished through the community's participation, the dedication and talents of the staff and financial responsibility. Our staff is experienced and dedicated; we will invest in their talents, we will implement innovative ideas and keep a conservative financial posture. We will ensure continued professional and courteous services.
I anticipate changes to the structure, policy and procedures of the office. Competition with other agencies in the profession is a reality. There is a need to re-evaluate the manner in which we attract, select, retain and train our employees in order to maximize services to the community in an efficient and effective manner.
Q: How does your experience qualify you for this office?
A: My career at the Leavenworth County Sheriff's Office has prepared me to be a dynamic and interactive sheriff. My experience as a supervisor, commander and administrator has afforded me the opportunity to gain knowledge of each level and division. I have been effective in policy, conservative with finances, and personable and approachable with the citizen and employees.
I have served in the ranks of detention officer, patrol deputy, tactical officer, field training officer and detective. I have served as a shift supervisor, special unit supervisor, division commander both over the jail and patrol and as an administrator. I am currently third in command of an organization with a budget exceeding $8 million, 100 employees, in a county covering 468 square miles with a diverse population of 76,000 citizens, all facing real challenges.
I earned an associate's degree in Law Enforcement from Kansas City Kansas Community College and I registered more than 1,400 hours of continued professional education, including numerous supervisory and leadership courses. I graduated from the FBI's Law Enforcement Executive Development Seminar, Kansas Police Executive Seminar and the Southern Leavenworth County Leadership Course. I possess the ability and desire essential for the effective leadership of the sheriff's office.
Q: Animal control has been a hot topic. How would you address this issue?
A: The Leavenworth County Sheriff's Office has documented the number of animal complaints received for the past several years. Although statistics demonstrate a reduction in requests for service, I believe the need exists for animal control in the county and there is an expectation of this service by the public.
Leavenworth County does not currently have any resolution regarding stray animals until they become a threat to citizens, property or livestock. When this occurs, Kansas State Law empowers the office to remedy these situations. Animal bite cases and crimes against animals such as abuse or neglect are currently investigated by our office and this will continue. Through a cooperative effort with the County Attorney's Office, we recently were able to obtain convictions for the mistreatment of several dogs.
Should the BOCC create resolutions and provide funding for personnel, training and equipment, it becomes practical for the office to handle stray animal calls.
Q: With the current economic conditions, budgets are tight. Are there budget areas that can be reduced?
A: Financial stewardship is a skill and there is an inherent cost of doing business with multiple variables. By conducting an historical analysis of past operating costs we can anticipate what future costs may be. Reductions can be made; although the level of services may be sacrificed. Through the proper management of resources such as expenditures, assets and personnel, reductions may be made to the budget without sacrifices to services rendered.
We have been fortunate to receive the level of funding from the BOCC allowing us to procure and maintain equipment while fulfilling our responsibilities to the citizens. I believe we can provide exceptional service to the community through the management of our resources.
Q: Why should voters select you instead of your opponent?
A:
As a native I have devoted my entire career to the citizens of Leavenworth County. In the last 20 years I have worked for three sheriffs; I have been promoted to various positions of increasing responsibility and my tenure has been consistent and stable allowing me to gain valuable knowledge and experience into the intricacies of this office.
I have worked closely with other agencies and I have developed a solid foundation to build upon. These relationships are necessary to quickly affect needed changes.
I am personable and approachable with the citizens and my colleagues. I believe most problems can be solved through the application of common sense and meaningful communication. I also believe we can accomplish our goals through innovation and the use of technology and resources already in place.
I understand we must stretch our budget dollar without sacrificing service. My fiscal responsibility and conservative nature will ensure the maximum effectiveness and efficiency of the office.
Mr. Welsh's combined seven years of police administration in an upscale gated community in Johnson County and on an isolated, government-controlled island are not comparable to the challenges faced by the Leavenworth County Sheriff's Office and the county residents.