Vaccination check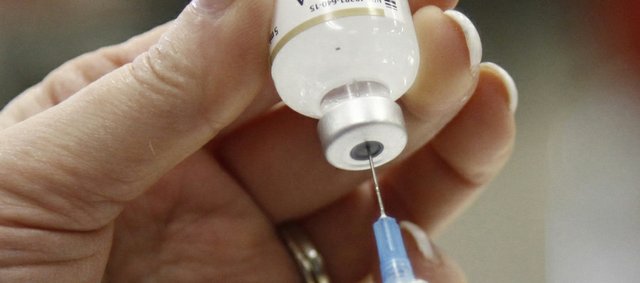 Kathy Colson, a nurse with the Lawrence/Douglas County Health Department, talks about the increase in pertussis, its treatment and its prevention.
Q: What is pertussis?
A: Pertussis, or whooping cough as it is commonly known, is a contagious, respiratory disease caused by bacteria. It is spread by coughing and sneezing. A person with pertussis is contagious for three weeks after the onslaught of coughing.
Q: What are its symptoms?
A: Infants and children with pertussis may repeatedly cough violently and rapidly, exhausting the air in their lungs and causing the "whooping" sound when they inhale. Coughing spells can be so severe they cause vomiting.
Q: The illness was widespread the last 12 months with the Center for Disease Control saying 2012 was the worst year for pertussis since 1959. How many cases have there been in Kansas and why the increase?
A: The state is reporting 768 cases in 2012 as of the last week of December. Just 52 were confirmed in the state in 2011.
The assessment is the newer vaccines Tdap and Dtap are not as effective or long-lasting as the older vaccine, Dtp. But it had quite a few side effects for children.
Q: How can pertussis be treated?
A: It is a bacterial illness and can be treated with an antibiotic.

Q: Do you have any preventative advice?
A: The vaccine still is your best bet. It may not be 100 percent effective, but you will have a milder case of the illness. Parents should check the immunization records of their children. Adults should consider immunizations, too, because they lose their effectiveness over time.