BLHS

girls powerlifters win opening meet in McLouth, boys second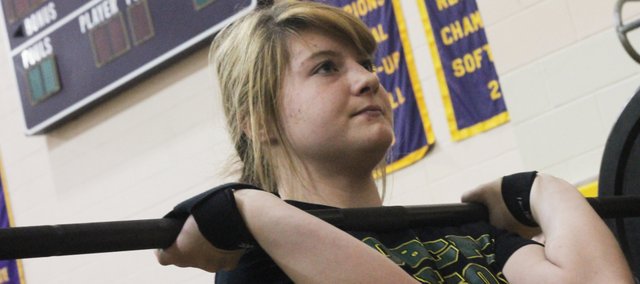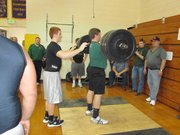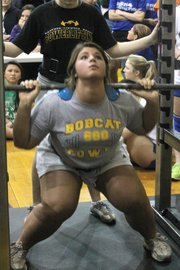 The Basehor-Linwood girls powerlifting team placed first at Saturday's season-opening meet at McLouth and the boys team placed second.
Katey Trower earned lifter of the meet honors and was one of 10 first-place finishes for the girls team. Meanwhile, five boys placed first on Saturday.
With 81 points, the girls placed ahead of Leavenworth, who had 47 points. The boys scored 84 overall points to finish behind Topeka High's 112 points.
Both teams return to competition at Royal Valley on Jan. 26. A list of Saturday's first-place winners follows.
Boys:
• Eric Purrington, 132 class, 675 total, 300 squat
• Janrae Bondoc, 173 class, 825 total, 355 squat
• Tanner Garver, 173 class, 260 clean
• Dean Cochran, 198 class, 910 total, 300 clean
• Bret Fritz, HWT, 510 squat, 330 clean
Girls:
• Rachel Cook, 105 class, 395 total, 100 bench, 115 clean
• Jaime Weible, 123 class, 210 squat
• Cheyenne Morris, 123 class, 115 bench
• Courtney Norris, 132 class, 475 total, 225 squat
• Sierra Smith, 132 class, 150 clean
• Katey Trower, 140 class, 555 total, 160 bench, 250 squat; Lifter of the meet
• Courtney Leive, 140 class, 160 clean
• Maecy Cooper, 148 Class, 510 total, 120 bench, 155 clean
• Allison Kasick, PWT, 570 total
• Mallorie Belk, PWT, 200 clean, 145 bench