Children's march theme of 25th annual celebration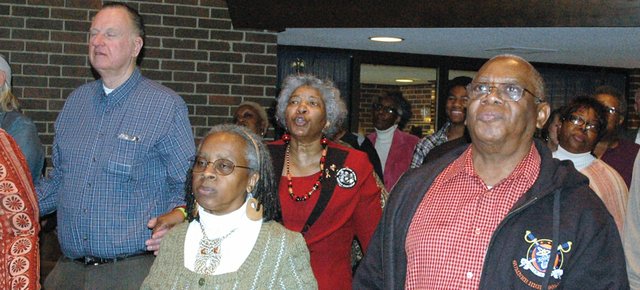 For the 25th annual Martin Luther King Jr. Celebration in Bonner Springs, organizers are continuing their push for more community involvement.
And with this year's theme, "When the children marched," Melva Jarrett, co-chair of the organizing committee, said they made sure this year's celebration would include participation from children of all ages for the important milestone in the event's history.
"We're just excited as a community group," Jarrett said. "It's a jubilee, so we're looking for a wonderful celebration of that day."
This year's celebration once again is set for 1 p.m. on Martin Luther King Day Monday, Jan. 21, at the First Christian Church, 148 N. Nettleton Ave. The celebration will include performances from the Bonner Springs High School drumline, a Clark Middle School student performing King's famous "I Have a Dream" speech, and the Bonner Springs Elementary School choir will sing.
Joe Hornback, BSHS principal, will emcee the event, and Margi Colerick, First Christian's pastor, will offer a message.
The celebration's theme refers to the Birmingham Civil Rights Movement Children's Crusade, a march by hundreds of school students on May 2-5, 1963.
Jarrett said the theme was appropriate both for King's message and for Bonner's efforts to get the community involved in the celebration at all levels, and she has been encouraged by the excitement of the of the youth involved.
"We want to continue to get the youth involved, because if all the old people are gone, we don't want this to die out," she said, adding "That's what the dream was all about — he dreamed about children."
Buttons for the event, designed by a Bonner Springs Elementary student, currently are for sale for $1 and also will be available at the event. The funds, as well as donations received at the event, will go toward a scholarship to be awarded to a local student in the spring.