Five questions: Pet adoptions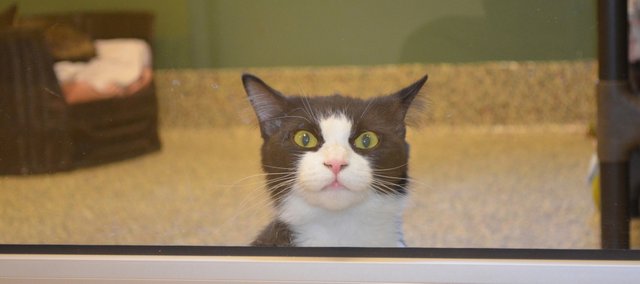 Staff at Great Plains SPCA, which operates one of the region's busiest pet adoption centers in Merriam, answered five questions about the four-legged friends they take in and adopt out.
Q: How many animals do you handle?
A: Last year, we took in more than 4,300. We are a "no-kill center," which means a 90 percent or higher live release rate. But we actually have a 96 percent or higher rate. If an animal comes to us for help, we will do everything we can to help them be happy and healthy in a home.
Q: Why adopt rather than buy from a breeder or pet store?
A: We've got great pets; about a fourth of our dogs and cats are purebred. Every pet has been spayed or neutered, microchipped and vaccinated. We even do behavioral assessments and have a trainer on staff if the pet needs extra care. All that's included in the adoption fee ($75 to $200). And besides saving money, you're saving a life — actually two. You save the life of the adopted animal and free up the space for us to help another.
Q: Any adoption advice?
A: Consider your schedule and investigate the needs of different breeds, which vary dramatically.
Q: Are there advantages to adopting older pets?
A: Having already gone through their puppy or kitten stages, housebreaking is behind them. Also, they don't require as much stimulation or exercise, and you know what you're getting.
Q: Are there other ways to help besides adoption?
A: We are constantly looking for volunteers, and our medical center is always looking for foster parents. We also need donations; we wouldn't be able to survive without the benevolence of the community.