Bonner Springs library continues to see growth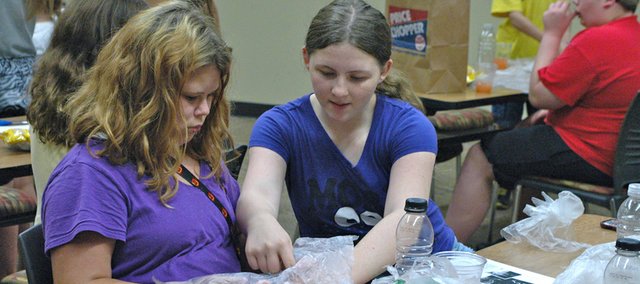 After her first summer at the Bonner Springs City Library, Lesley Lard, youth and teen services librarian, said she is impressed.
The number of patrons making use of all the library's services is phenomenal, she said, and she was especially happy to see the participation in the summer reading program, which she helped organize after joining the library in April and which comes to a close at the end of this week.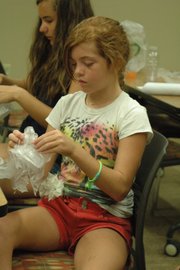 "It's a much better program than a lot that I've seen, with the quality of the prizes and the amount of programs that we do," Lard said. "I think people really appreciate all the work we put into that, and you can see that just by all the people coming in all the time and how excited they are to get the prizes."
After marking four years in its new facility July 12, the library's traffic continues to grow. In fact, June marked the library's busiest month ever, with 18,381 items checked out — more than 1,000 more than June 2012, which was the previous record-setting month. The library also had an estimated 15,542 visitors in June and issued 162 new library cards, about 10 more than were issued during the same month last year.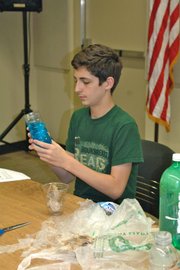 "The growth we've seen is wonderful, and I'm so happy that we're maintaining it four years into it," Kim Beets, library director, said. "I knew we were busy, but I just couldn't believe that in June we checked out a thousand more items than last June."
There were 1,007 people registered in the Summer Reading Program this summer, which is about on par with last summer, but participation in the program has grown about 60 percent overall in the past four years. About 2,480 people participated in the 86 special programs the library offered in connection with summer reading.
Beets and Lard attribute the success in the summer to the promotion the library does in and out of the library, from face-to-face interaction with patrons to social media to visits at local schools.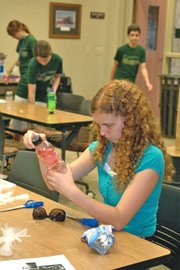 "Also, we have tremendous community support as well, which has a huge impact on our numbers," Lard said. "We can't thank our local businesses enough for their generous donations and support of the program."
Beets said overall library use increases are due to several factors. For one, the library is attracting several people from Kansas City, Kan., and Shawnee.
"I think you can look at it as an economic draw because yes, we have people that specifically drive into the community because they want to use our library," Beets said.
But most of the people the library serves are from Bonner and Edwardsville, so Beets attributes most of the growth to increasing support from residents.
"They love learning, they love the recreation, they love making sure their children are growing up with books and being exposed to literature," she said. "I think it's a reflection of what this community values."
Computer usage is up at the library, as well, one indication that the library is still serving the needs of those with lower incomes who can't afford access to high-speed Internet at home.
"As Bonner Springs grows, a good, quality public library only helps," Beets said.
Summer Reading ends Saturday. Participants can turn in their summer reading logs and collect their prizes until 4 p.m.
The library will continue its Kidscape and Teenopolis for the last few weeks of summer by offering open game sessions until school begins for USD 204 students Aug. 14. Mondays from 2-3 p.m., teens can come to the meeting room to play board games and the Wii, starting July 29. Starting Aug. 1, school aged children can come to play on Thursdays from 2-3 p.m. No sign up is required, and snacks will be provided.