Bonner Springs police seek armed robbery suspect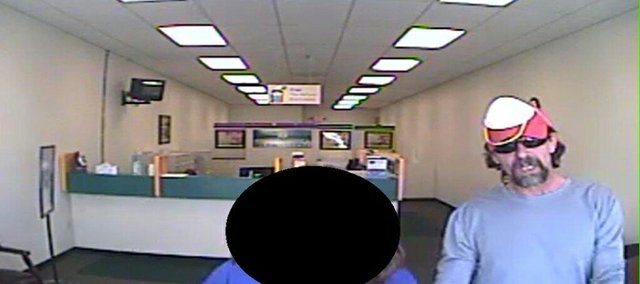 Bonner Springs Police, with the help of the Wyandotte County Sheriff's office, are looking for a man who committed an armed robbery and kidnapping over the weekend.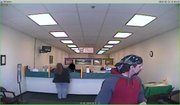 Police say that about 10:30 a.m. Saturday, the man entered Advance America, 608 Tulip Dr., and asked about a title loan. The lone female clerk was assisting another customer, but informed the man that the business does not provide title loans, and he left.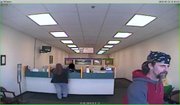 About 2:50 p.m., when no one but the clerk was in the business, the man returned and asked about a payday loan. After the clerk informed him a loan would not be available until Monday, the man pulled out a long-barreled gun and told her to lock the front door. He then forced the clerk to open the safe, removing funds totaling more than $1,300.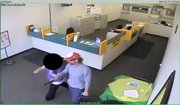 The suspect told the clerk to go to the bathroom and count to 60, threatening to shoot her if she left the bathroom before a minute had passed.
Police have release surveillance images of the man when he first entered the business and when he returned to commit the crime. He is described as white, about 5-foot-10 with brown hair.
Anyone who can provide information about the crime or the man's identity should call the Tips Hotline, 816-474-TIPS.