Shawnee Town 1929 stands test of time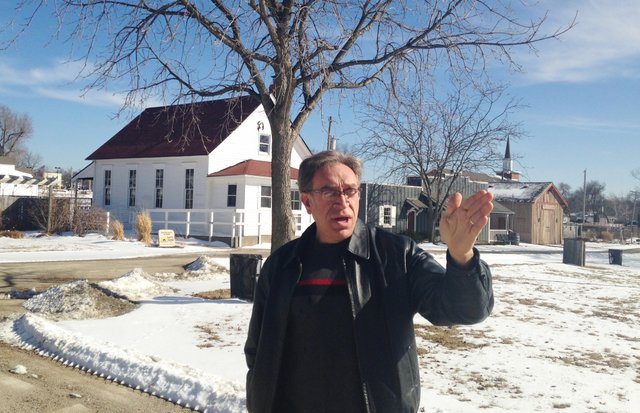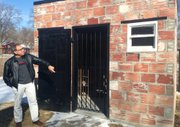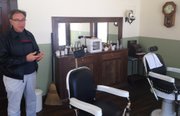 When Charlie Pautler peers out his office window, he sees a daily reminder of much simpler times.
A time when truck farms dominated the landscape and Shawnee's population numbered in the hundreds.
There were no laptops, cellphones or flat-screen TVs.
Typewriters and radios were the technology of the day.
For Pautler, a trip back to the 1920s is as simple opening the door and walking outside to see Shawnee as it stood in 1929.
It is Pautler's job, as museum director of Shawnee Town 1929, to provide direction so the city can preserve its history for future generations to enjoy.
Pautler said the biggest challenge is finding new ways to tell the same story.
"It used to be with the museum community that if you build it, they will come," he said.
However, that is no longer the case with the variety of activities competing for peoples' leisure time, he said.
In an effort to remain relevant, Pautler said, the museum recently completed three new buildings at the historical site off Johnson Drive.
For those who haven't visited recently, the downtown area at Shawnee Town 1929 now features a typewriter repair shop, barbershop and city jail.
"Right now we are in the process of constructing a grocery store called Garrett's Grocery," he said. "There will also be an undertaker's establishment where we will talk about funeral practices."
If all goes accordingly, Pautler said those two new areas should be open by the start of the 2015 season. The museum is open every Tuesday through Sunday, from March 1 through the end of October.
The growth of Shawnee Town 1929 won't stop there.
Future plans include moving the fence on the north side back so four additional buildings can be constructed.
"Those are going to be a dry goods store, a drugstore, a state bank and an all-electric store," he said, adding back in the 1920s people went to an all-electric store to buy appliances such as toasters or vacuums.
Plans are to have that expansion completed by 2016-17.
Eventually, Pautler said, the goal is to have the main entrance of Shawnee Town 1929 relocated from West 57th Street to Johnson Drive.
The continued expansion of Shawnee Town 1929 is made possible by the city and private donors who pay for construction of the buildings, he said, adding The Friends of Shawnee Town pay for all of the furnishings inside the buildings.
Re-enactors who dress in period clothing then help bring 1929 to life. From June through the end of the season, volunteers put on a living history program at the site.
"Our volunteers are great," he said, adding they are always looking for people who want to get involved.
Student programs
While the new buildings are nice, Pautler said they have also worked to revamp the museum's popular school-age programs.
"When I was a kid back in the 1970s and 1980s, a field trip didn't have to be about education," he said. "Now they want it to be fun and educational so it counts toward their graduation requirements."
Pautler said he works with a teachers' advisory committee to ensure all programs meet core curriculum standards.
The new programs are called History Detectives, where students compare everyday artifacts from then and now; Our Melting Pot, which focuses on how immigration played a role in Shawnee's culture; and To Market to Market, which centers around the workings of a family farm in the 1920s and the chores children were responsible for on the homestead.
"You wouldn't believe how the children love doing our chores," he said, from hand-washing laundry to hoeing and plowing the fields.
"So they have a great time here, but also learn something that is applicable to the classroom," he said.
The museum staff is also exploring the possibility of developing trunk programs to take into classrooms or even online programs via the computer.
"The possibilities are endless," he said. "We have three times the bookings this spring as we did last spring, and more groups are coming to us every day."
Going digital
Also new to Shawnee Town 1929 are five videos highlighting different aspects of the historical site.
"We have finished three and are working on two more videos," he said, adding the videos were funded by a grant from the Johnson County Heritage Trust.
"The latest one, which was just completed, is designed just for kids to get them excited about their upcoming trip to Shawnee Town 1929, he said.
The museum also features an active website and Facebook page.
"You always are having to be smart and think of new ways to reinvent your message to reach that new audience," he added.
None of what Shawnee Town 1929 has today would be possible without the city's continued to support.
"The city council, mayor and city manager have been very supportive of us fulfilling our mission," Pautler said. "They are putting the right resources into it to make this place a better museum and a gathering place for the people of Shawnee."
The ultimate goal is to make Shawnee Town 1929 a regional attraction and expand its reach.
"We're building a major tourist attraction that people of all ages can enjoy," he said.
For more about Shawnee Town 1929, visit shawneetown.org.