Bonner homecoming game to feature special guest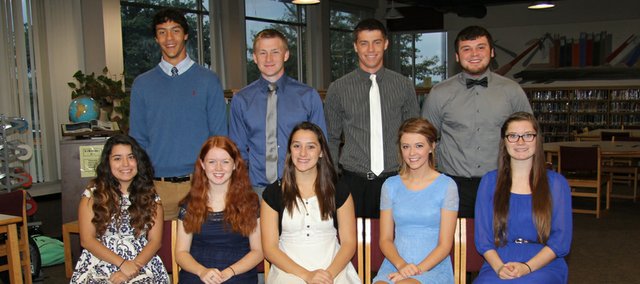 This year's Bonner Springs High School Homecoming game will not only showcase the talents of Bonner Springs students, it will also showcase a young talent out of Nashville.
Tiffany Houghton, an Independent Recording Artist, will perform the National Anthem at the start of this year's game.
But first, the community can enjoy the homecoming parade, starting at 5 p.m. Friday at Second and Oak streets in Downtown Bonner Springs and heading west on Oak, north on Nettleton and west on Kump to the school. The parade will be followed by a pep rally and tailgate party featuring the band, a disc jockey, fall sports teams/captains, food, inflatables, face painting and BSHS spirit wear for sale.
The homecoming game kicks off at 7 p.m., as the Bonner Springs Braves face the Tonganoxie Chieftains. Coronation of the Homecoming King and Queen will take place at halftime.
Homecoming King candidates are Jonah Freese, Jacob Kraus, Alex Povlitzke and Preson Pyles.
Homecoming Queen candidates are Maressa Garcia, Rachel Johnson, Amber Lies, Allie Mulic and Skyler Roach.
The underclassmen Homecoming Court consists of juniors Jamison Freese and Alazia Stanley; sophomores JaDon Pouncil and Paige Krone; and freshmen Jamison Jackson and Martina Glenn.
The Homecoming Dance is set for Saturday evening at the school.