Organization Orientation: Bonner Springs Business and Professional Women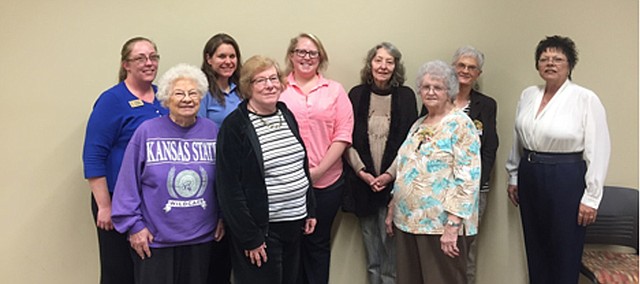 Established: Kansas Business and Professional Women was founded in 1919 and followed by Bonner Springs Business and Professional Women in 1945.
How it started: While mobilizing for World War I, the U.S. Government recognized the need for a cohesive group to coordinate identification of women's available skills and experience. A Women's War Council, financed through a federal grant, was established by the War Department to organize the resources of professional women. It was guided principally by executives of the Young Women's Christian Association (YWCA). The National Federation of Business and Professional Women's Clubs was founded on July 16, 1919, at a meeting led by Lena Madesin Phillips of Kentucky. In the 1930s it became a charter member of the International Federation of Business and Professional Women.
Number of members: Bonner Springs has 32 members; BPW/Kansas has 148 members
Mission statement or motto: To achieve equality for all women in the workplace through advocacy, education and information.
Interesting fact about the group: Our membership is open to men and women. BPW sponsors the Candy Cane Christmas Parade and Tree Lighting.
Who can join: BPW welcomes women and men of all ages.
Membership dues: Member dues are $50 annually. Student dues are $40 annually.
Meeting frequency: Meetings are bi-monthly on the second and fourth Tuesday at 6:30 p.m. at the Bonner Springs City Library.
People/things it benefits: Networking with professionals in your local community as well as across Kansas, Professional and personal development and growth, Educational scholarships and grants on both the state and local levels. Opportunity to connect with like-minded women to improve the status of women in business.
Biggest fundraisers: BPW'S biggest fundraiser is working Check-in at Cricket Wireless Amphitheater.
Contact information: Amie Trafton, Bonner Springs BPW President, 913-634-0703, amie.trafton@live.com; Dawn Simmons, Bonner Springs BPW President Elect, dawnsim6584@yahoo.com.