Bonner Springs athletes celebrate signings
Eight student-athletes from Bonner Springs High School signed their National Letters of Intent at a ceremony at the school on Wednesday, taking another step closer to achieving their dreams of competing in college athletics.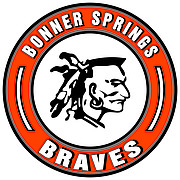 Wednesday's signees included:
• Joe Casteel (Johnson County Community College, track and cross county)
• Megan Laughlin (Kansas City Community College, softball)
• Taner Shipman (Bethany College, Soccer)
• DJ Ballard (Bethany College, wrestling)
• Steven Barnes (Hastings College, football)
• Preston Pyles (Avila University, football)
• Mikaela Bennett (Kansas State, rowing)
• Kaleigh Taylor (Avila University, basketball)
---
Jon Poorman is the sports editor at The Chieftain. Follow him on Twitter at @JonPoorman for all of the latest community sports news.