Face to Face: Bonner Springs pastor Cynthia Meyer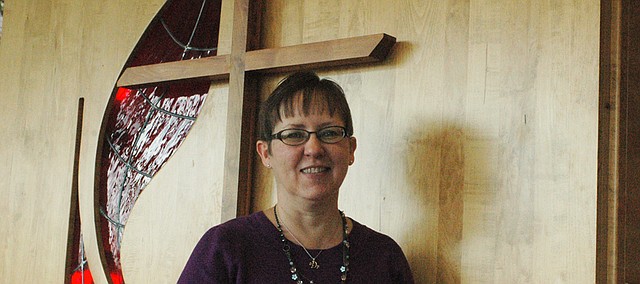 Name: Cynthia Meyer
Birthplace: San Luis Obispo, Calif., but Meyer considers herself a Kansan as she moved here as an infant and grew up in Council Grove
Family: A daughter, who is currently a sophomore at Kansas State University
Occupation: Lead pastor at Bonner Springs United Methodist Church
Dream job as a child: A writer.
"When I was in fourth grade, I got really interested in writing," Meyer said. "I didn't know what that might mean as a job, but that was a thing that drew me. Otherwise, I don't remember ever being really clear about a dream job."
Hobbies: Meyer loves to travel, which she has had opportunity to do through the United Methodist Church. She has been to the Bahamas, Costa Rica, England, Jamaica, South Africa and Zimbabwe.
Digging deeper: Meyer said she originally became involved in church to be with her friends in youth group, but she soon found a deeper connection to the church.
"Actually, a trip to Kansas City and learning about the homeless and folks in poverty and how the church worked with people in helpful ways was really inspiring to me," she said.
Meyers attended seminary school and worked for a few different churches before becoming the campus minister at Kansas State University for about four years. She then spent 12 years in Atlanta as dean of students at Candler School of Theology at Emory University.
Meyer most recently took a leave of absence from the church and worked with SafeHome, a domestic violence shelter in Overland Park, but when the pastor at Bonner Springs UMC died unexpectedly last summer, she was asked to fill his position.
Meyer said she has enjoyed learning about Bonner Springs in the last few months and seeing the congregation's commitment to the community, as strong supporters of Vaughn-Trent Community Services and Feed His Lambs.
"I'm excited to be serving with this vital congregation and look forward to ministry with the community," she said.