Lasting Legacy: Remembering Coach Carl Taylor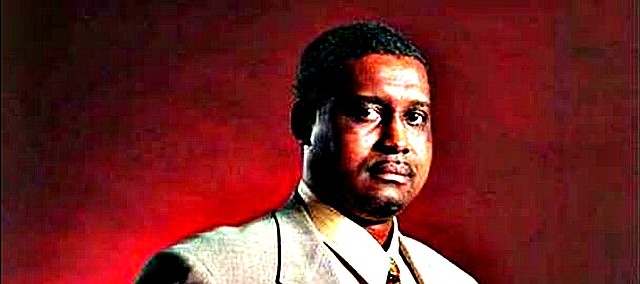 Carl Taylor left a special imprint on the basketball program at Bonner Springs High School, helping the Braves win the school's only state championship back in 1984.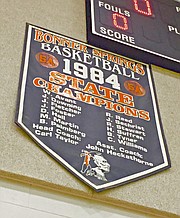 But more important than that was the lasting impact he made on the young men he helped develop, both on and off the court.
When the news came on Jan. 7 that Taylor had died at the age of 66 after battling with complications from diabetes, former players like Mike Martin — a starter for Taylor's team that made history 30 years ago — instantly thought of the coach's role in their lives.
"The one thing about coach that was so awesome was the discipline," Martin said. "He was a very, very disciplined man, and his teams were always very disciplined. Coach was a great man. He walked the walk, talked the talk and did it all."
Taylor's career coaching numbers are impeccable: 36 years of service, 446 wins against 309 losses and four state titles, three of which he won with Wichita Southeast in 1999, 2003 and 2008.
"He defined roles as good as any coach I've ever played for or coached with," Martin said. "You have to believe as a coach that your way gives you the best chance to win, and your kids have to believe that, too. … He always said, 'Don't get upset because I'm yelling at you. When I quit yelling at you, it means I don't believe in you anymore.'"
Taylor's stepdaughter Robyn Domer-Blede shared similar sentiments about the way the coach approached the game of basketball and life in general. Some of her fondest memories of Taylor were the moments he shared with his grandchildren, whom he cared for dearly. He had three children, three stepchildren, 15 grandchildren and two great grandchildren.
"He was a man who stood by his word, no matter what the circumstances were," Domer-Blede said. "If he shook your hand and told you he was going to do something, it didn't have to be in writing or have to be stamped. His word was his bond. That was the man that he was, and he tried to instill good character in every single person he came across."
Taylor was the oldest of nine children and graduated from Manuel High School in Kansas City, Mo. After graduating, he enlisted in the United States Army and was stationed at Fort Riley before being deployed to serve in the Vietnam War.
After being honorably discharged, Taylor played basketball and got his associate's degree at Penn Valley Community College. He then went on to get his bachelor's degree at Ottawa University and began his high school coaching career at Bonner Springs in 1977.
After winning a state title with the Braves in 1984, Taylor moved to Junction City, where he coached until 1991. He later spent 21 years at Southeast, establishing himself as one of the city's all-time greatest coaches. He was inducted into the Wichita Sports Hall of Fame in 2013.
---
Jon Poorman is the sports editor at The Chieftain. Follow him on Twitter at @JonPoorman for all of the latest community sports news.