Face to Face: Bonner Springs volunteer Julia Ybarra-Young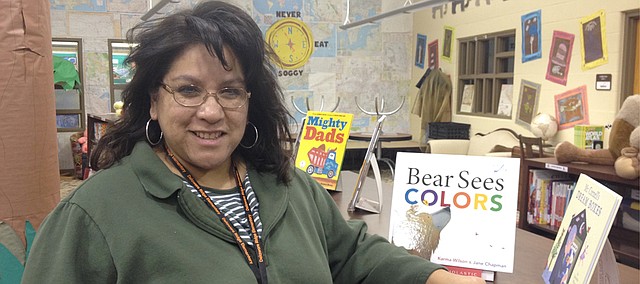 Name: Julia Ybarra-Young
Birthplace: Oklahoma City, Okla.
Family: Husband, Michael; children Mikayla, 16, Marisa, 15, Mya, 13, and Johnathan, 8
Occupation: Delaware Ridge Elementary media center assistant
Dream job as a child: A writer or a theater actress
Hobbies: Ybarra-Young carried out her childhood dreams through participation in forensics and theater in high school, and as an adult in the family's former hometown in Wisconsin doing community theater. She also freelanced for the local newspaper in Wisconsin. She has brought her love of theater into Bonner Springs by founding the BSHS/CMS Drama Club. She also has helped with her son's Cub Scouts pack and joined the Bonner Springs Arts Alliance.
Digging Deeper: When the family moved to the Bonner Springs area three years ago, Ybarra-Young said she was surprised to find there weren't as many forensics or drama options for high school students and basically nothing for middle school students. She decided to start the drama club a year later at the urging of her children.
"My kids asked me if I would be able to do it," she said. "… I wanted it to be a joint effort because I think that the middle schoolers could really benefit from the high schoolers."
She said at the first informational meeting, she had about 40 students show up, though that has been pared down to about 15 regular attendees.
The club starts out the year meeting every other week from 3 to 4:30 p.m. on Tuesdays at BSHS. The club is now meeting every week in preparation of a "dessert theater" performance on Feb. 26 at the BSHS, which will include a one-act play and improvisational performances for each club member.
"Really it's just kind of been a chance for the kids to show off their improv skills in front of an audience," she said. "Also, some of them are kind of nervous about being up on a stage, so this is kind of helping them boost their confidence a bit."
Ybarra-Young said the students chose the one-act play themselves.
"They're really excited about being able to do it," she said.