Face to Face: Bonner Springs camp director Patty Nickell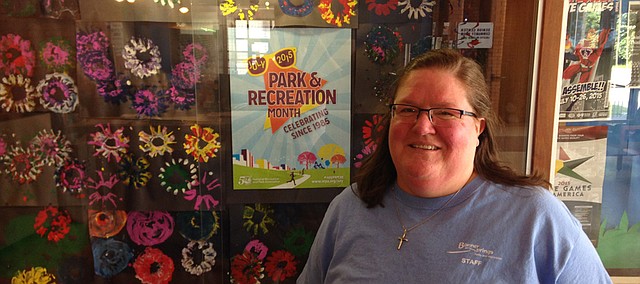 Name: Patty Nickell
Birthplace: Bonner Springs
Family: Husband, Duane; two stepsons, Elliott, 19, and Nicholas, 17
Occupation: substitute teacher in USD 204 and in the summer, director of Great Adventures Summer Camp for Bonner Springs Parks and Recreation.
Dream job as a child: Teacher.
"I have always liked working with kids," she says.
Hobbies: Nickell says cooking is her biggest hobby.
"I come from a big family and we all get together for the holidays, so I like to do most of the cooking for those holidays," she said.
She has become an expert at making use of the produce her husband grows in his garden — they've had up to 50 tomato plants at a time, so she developed a spaghetti sauce and other tomato-based sauces that she jars to use throughout the year.
Digging deeper: Nickell is now in her sixth year of running the city's summer day camp, a program that continues to grow.
It has averaged 110 campers each week, with a high of 127 one week, and draws people in from as far as Tonganoxie, as well as from Basehor, Shawnee, Edwardsville, Piper and other areas of Kansas City, Kan.
Working for the city and serving the community is in Nickell's blood — most long-time Bonner residents are familiar with her maiden name, Burns. Her mom used to run the concession stands for the parks and pool, her dad was once the city's recreation director and a Bonner Springs High School teacher, and her sister is currently the city's finance director.
With five of her seven siblings still living in the area, Nickell said she enjoys helping her family members out whenever she can.
"My passion is my family," she says. "Not just my sons and my husband … I love spending time with my nieces and nephews."