Face to Face: Bonner Springs pastor Andy Frazier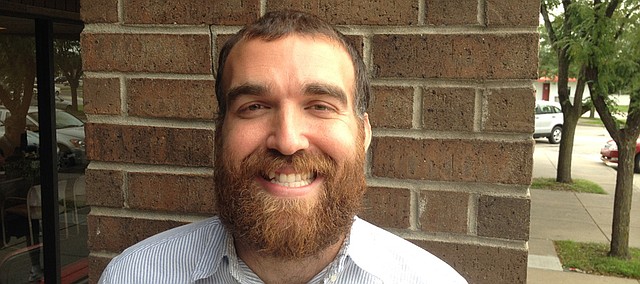 Name: Andy Frazier
Birthplace: Houston, Texas
Occupation: Pastor, Bonner Springs United Methodist Church
Family: Wife, Katherine
Dream job as a child: Minister.
Frazier's mother became a youth minister when he was a teen, but he says he was called even before that.
"I was about 4 or 5 when I start saying that I was going to be a minister," he said.
Hobbies: Frazier loves to play basketball and is now making a habit of playing at the Bonner Springs Family YMCA three days a week with some other church members.
He said he also is a big movie buff, and even had a part-time job at Blockbuster when he was in seminary.
Digging deeper: Frazier attended East Texas Baptist University to expose himself to other branches of the Christian faith.
"I learned a lot about thinking critically about my faith and learned a lot about building community with people," he said.
He came to Kansas City because his mother had been called to work at the Church of the Resurrection in Leawood, and he was offered a scholarship to attend St. Paul School of Theology.
Frazier served as an associate pastor in Lincoln, Neb., and then an interim pastor in Frontenac, Kan., before being called to Bonner Springs, where he began about three weeks ago.
"This is my first chance to be able to settle down in a community," he said. " … to figure out what is going on in this community, what good is already happening here and what good can happen here, too."
With his wife working at the Church of the Resurrection, they both commuted from LaCygne while Frazier served in Frontenac, so he said he also is excited to get his first true taste of small-town living in Bonner Springs.
"I've felt that from the time I've gotten here," he said. "Everybody knows each other. There is a sense of 'Hey, we're going to be in this together,' which I am really excited about."