Face to Face: Bonner Springs pastor Ben Spencer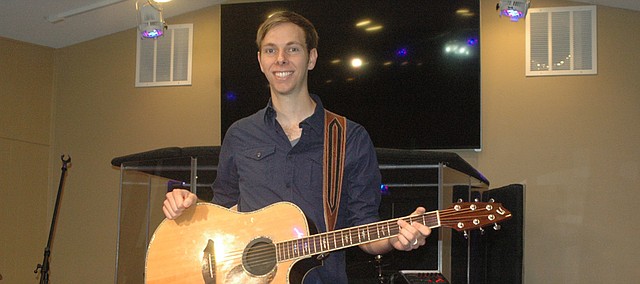 Name: Ben Spencer
Birthplace: Sulphur, La.
Family: wife, Halley
Occupation: Pastor of worship and community at Fellowship West Baptist Church in Bonner Springs
Dream job as a child: Fishing and hunting expert.
"Like on the outdoor channel, they have guys that have hunting and fishing shows, and when I was little I thought, 'That's what I'll do — it'll be easy,'" he said.
Hobbies: In addition to fishing and hunting, Spencer enjoys music — he plays guitar and drums and "dabbles" in piano. He said he also likes to build guitar effect pedals. He also is a sports fan, particularly of soccer. He said one of the great things about moving to the Kansas City area was the proximity to Sporting KC and becoming a part of its fan base.
Digging deeper: After Spencer gave up on his dreams of having his own hunting or fishing show, he decided to major in electrical engineering in college. But while in college, he also began leading worship as a musician for college and baptist ministries. When he was a senior, he got an internship in worship ministry with a baptist church and worked with Matt Clough, the current campus pastor at Fellowship West. After graduating, he took on a part-time position at the church and then a full-time position as an associate pastor. He started at Fellowship West on May 18.
He said he has enjoyed his somewhat unexpected career because of the impact he has on people.
"Just being able to see a difference in where people where and where people are is huge for me," he said. "I wasn't always a big people person growing up, and I know that through college and through this ministry, God is moving me through that and has given me a really good comfort to be able to lead people."
Spencer said he thinks pastors need a special ability to see past themselves into the hearts of others, to know where they are and what they need.
"One of the things I tell my wife all the time is I think throughout life, there are different songs you sing, but I think at any one point, each soul has a song to sing," he said. "So when I go up on Sundays, I'm trying to provide an opportunity for people to sing that song to the Lord and to point people to Him."