2015 Candidate questionnaire: Dani Gurley, Bonner Springs City Council Ward 2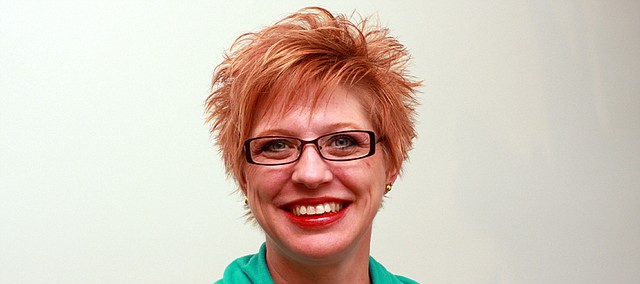 Dani Gurley is seeking election to the Ward 2 Bonner Springs City Council seat against incumbent Racheal Haas. The following are her responses to The Chieftain's candidate questionnaire.
Biographical information
Age: 43
Occupation: Administrative Assistant for Applebee's Services, Inc.
Family: Husband, Matt; Daughters Mackenzie (22), Claire (14)
Years lived in the city: 20
Previous political experience: City Band Commission 10+ years
Other community service: 4-H Club Leader, YouthFriend
Campaign website (if applicable): facebook.com/daniforcouncil
What made you decide to run for office?
I have a handful of community members and neighbors to thank for encouraging me to run for City Council. I have served on the City Band Commission for more than 10 years and am currently the Secretary.

Being a City Council member offers me an opportunity to be involved in a positive, diverse leadership team and I know I will make an immediate impact. I want to help Bonner continue its path of growth and development.
What special qualifications would you bring to this office?
As a working wife and mother I bring an understanding of issues facing families in our City. I am active in the community and schools and bring my experiences as a 20 year resident and community leader.
I was fortunate to work in downtown Bonner for over 10 years and know how close-knit the business community is and the economic and social backbone it provides.

I believe in the importance of helping young people grow into young adults through sharing knowledge, working together, community service, and developing skills they will need in the future (like money management and budgeting, running meetings, record keeping). Being a 4-H Leader, a YouthFriend, and a volunteer at my church have given me opportunities to work with some amazing young people.
How do you plan to stay in touch with constituents if you are elected?
Social media and email make it easy for people to reach me at times convenient to them. I may not initiate contact but am always available to constituents if they have concerns or questions.
The council recently gave a resolution of support for the Westgate project, a $64 million mixed-use development at 118th and State Ave. that would require the city to provide many development incentives. Do you support this development? Why or why not?
At this time I do support the project and incentives. The City will not be at risk financially and will reap the benefits to local businesses and schools. The eventual addition of commercial and/or retail use will mean additional tax income to the City. Based on the information I've read, yes I am supportive of the development compared to the alternative of empty land offering no current benefit.
Funding for future phases of the I-70/K-7 interchange is unknown, but the city will eventually face construction of an interchange at K-7 and Kansas Ave. What should the city do to prepare for this, especially in regard to its street network?
It is my understanding that KDOT has been very receptive and the recent meetings have had positive outcomes. Because of the enormous impact this project will have on Bonner businesses the biggest concern is access to those businesses, while also working with KDOT for as much of a condensed timetable as possible.
As you have been campaigning, what issue have you found is most important for constituents in your ward? How would you address this issue?
One of the topics that consistently comes up is the importance of a fair, unbiased City Council. I respect and agree with this and am entering the race with no agenda. I believe I will bring a fresh perspective to the City issues and feel diverse opinions on the Council will only strengthen the conversations and decisions being made.
Another issue I'm hearing about is street repair. I know the Council is addressing and revising plans on an ongoing basis. By educating myself I can direct constituents to the information that will assure them the priorities shift as required but that a plan is definitely in place.
In your own opinion, what are the three most important issues facing the city? If you did not do so in a previous answer, please share how you would address these issues.
1) The I-70/K7 interchange is the biggest issue and will be for some time. Open communication and active mitigation will be one of the responsibilities of the Council during this massive project. The Chieftain and the KDOT website have been, and will continue to be, instrumental in disseminating information. Open Council meetings and public information sessions will ensure details are available to the residents and business owners. These huge changes and growing pains will require patience and communication from all parties; I will encourage both.
2) Attention to the infrastructure and repairing sidewalks and streets: It is important that priorities are evaluated regularly and adjusted without compromising the bigger picture.
3) Affordable senior housing: Bonner Springs has limited options for seniors who can't, or don't wish to, live in a single-family home. I would like the City to research and consider additional opportunities to serve this sector of the population.